Fred the fashionista
Here's something that's been hiding in plain sight the entire time. The leader of the Mystery Inc. gang, Fred Jones, isn't as fashionable as he would like to appear. That signature outfit? It's a neat-looking getup until you remove his white coat and expose him for the fashionista fraud he truly is.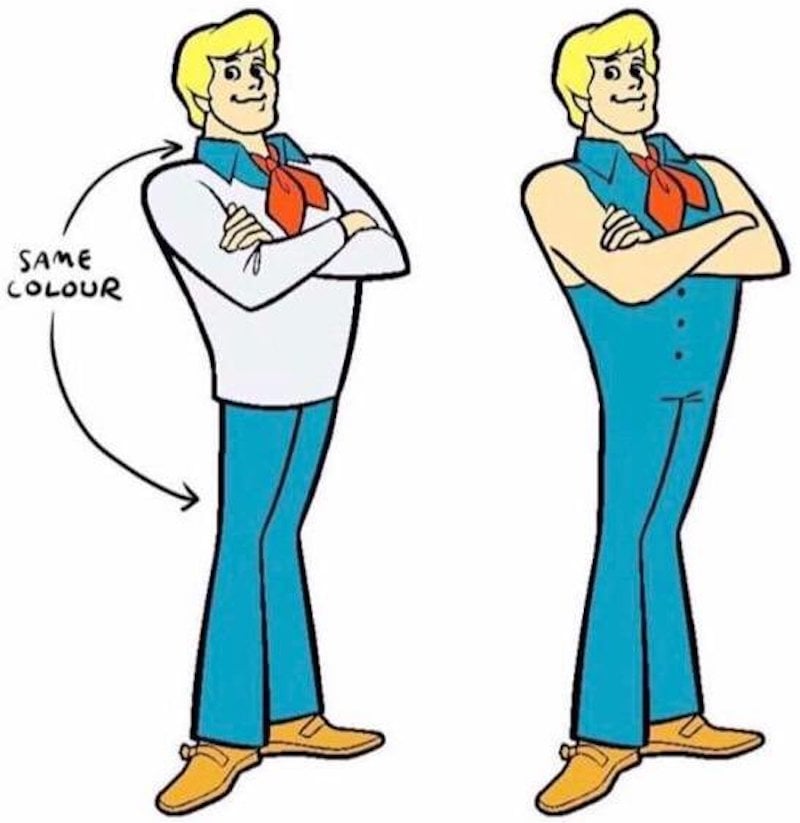 Never in a million years would we have imagined that Fred was sporting a jumpsuit under that sweater. He's doing the ascot crowd a poor service by sporting one of the world's most hated pieces of clothing. But the person we really blame is the one that exposed Fred in the first place. Thanks for ruining him forever.