Kevin from the office and seal
Kevin is one of the most beloved characters in the TV show The Office. We dare not say anything bad against the comic relief with hidden basketball skills. However, we will say this. This particular picture looks exactly like a smiling seal.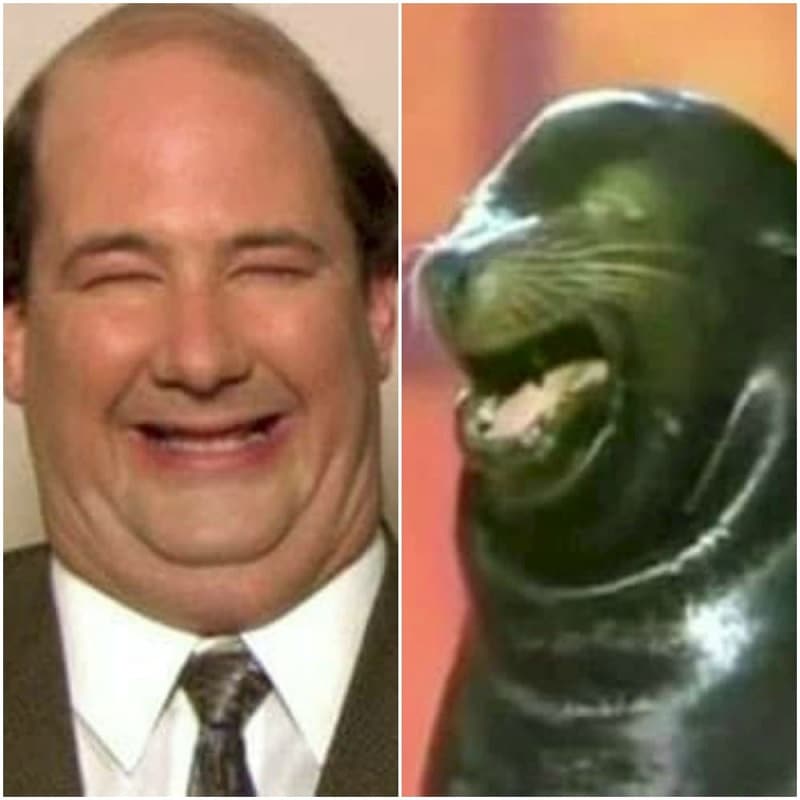 And that's not all Kevin looks like. There was a pretty famous video that spread across the internet of an audience member showing Ted Cruz a side-by-side pic of the politician and Kevin. Also, just look at how adorable his smile is! Whose eyes actually smile like they do in cartoons? Kevin's, that's whose. This picture is as wholesome as Brian Baumgartner is hilarious.