A feeling of déjà vu
You'll usually see reused props in Hollywood movies. It makes sense since studios can't just toss everything out the door when the actors and recording crew leave. However, the same background in animated films? Though uncommon, it's not unheard of. Take these two Disney animated films, for example.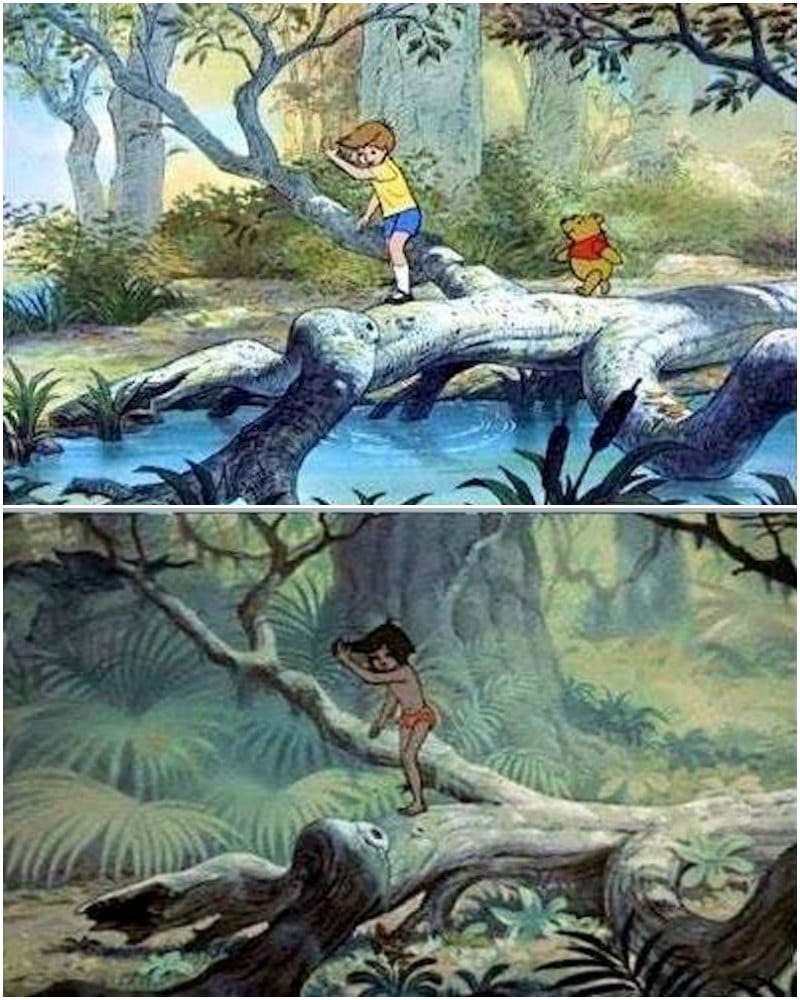 The picture above shows two iconic scenes from Jungle Book and Winnie the Pooh. The old tree that the characters are walking on appear to be the same exact frame. Is this the result of lazy animating or Pooh's animators paying homage to Jungle Book's? Your guess is as good as ours. It's still a pretty neat piece of animation history here.