An angry hook-octopus
Once you see this image of an angry hook-octopus, I can bet you won't be able to look at your door hook ever again in the same way. This door hook's image looks like an angry octopus with fists up, ready to start a fight with you.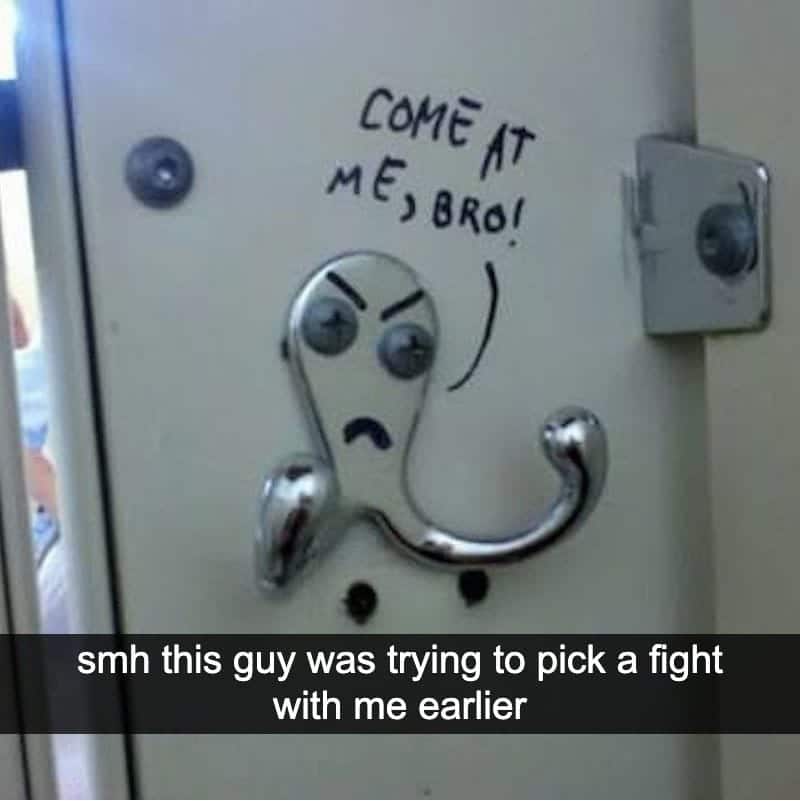 The good thing is that this octopus has only two fists. If it were a real one, you would be up against an eight-fisted octopus. Actually, now that we think of it, the hook octopus is kind of cute and we might want to go ahead and draw faces on all the hooks we see.