The Kardashian family has been under the spotlight for many years now, starting with their hit reality show Keeping Up With The Kardashians which first aired in 2007. Becoming a hit meant that the members of the Kardashian family show much of their lives on television and social media with fans and watchers.
This would make most of us assume there are little to no secrets in their lives from when they started catching fame to the present, but that assumption could be quite false. There are still plenty of interesting tidbits of information that lots of people or fans don't know about this family. Here are some fun facts about the Kardashians to show you a few.
OCD In The Family
It seems that both Kim and Khloe struggle with a disorder known as OCD, or Obsessive Compulsive Disorder, in their lives. Both stars have spoken up about their need for organization and sometimes over the top routines involving it. For example, Kim has her food delivered separated in freezer bags, Khloe carefully lines everything in her fridge up by a certain organization standard, Kim watches over and re-checks her cleaner's work often, and more. Khloe also met with a therapist on the topic of OCD on their reality show too.
High-Paying Posts
Once someone is in the eyes of the public and generates a fan base, there are many ways to gain an income from it. Of course the family has individual business efforts as well as television, magazine, and publicity stunts that can be paid. But, even just a sponsored post on social media can bring in a lot of cash for them. It's estimated that any of the Kardashians can ask at least $25,000 per sponsored post. This is because of how many millions of followers it would reach as well as their position in the public.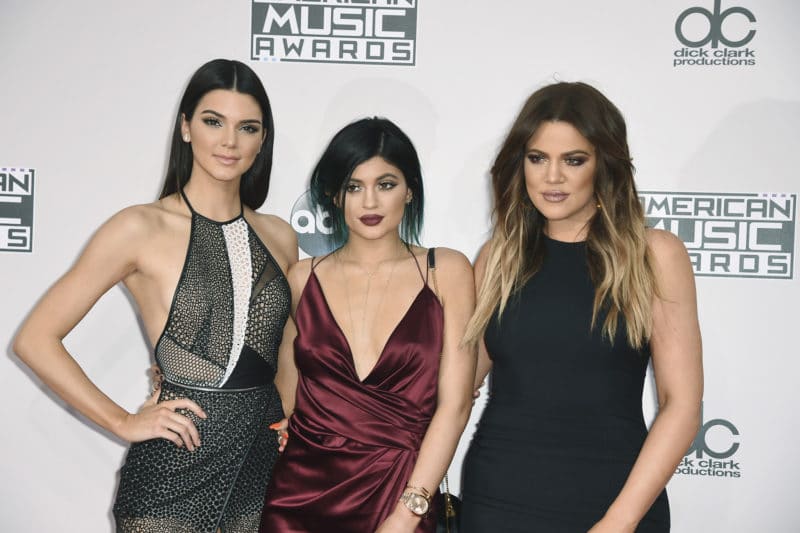 Never Grandma
Kris Jenner's nickname of "lovey" from her grandchildren was shown on Keeping Up With The Kardashians many times and was endearing to most fans. It turns out there's a reason to this nickname, and it's not what you'd expect. Kris actually adamantly did not want to be called grandma ever, so she came up with the nickname/term lovey which became the common way to refer to her by the grandkids. The creative way of getting around a normal name like grandma was the natural solution for Kris Jenner and the rest of the family.
Glam In The Will?
Kim has openly discussed this part of her will with reporters and interviewers across the years. Evidently, Kim Kardashian has a clause in her will that guarantees her hair and makeup has to be done in her usual glam even if she's incapable of doing it herself. Basically, if Kim gets sick or can't do her makeup when she's older it's stated in her will someone has to do it for her. Talk about a bit of obsession with looking good at all times. This isn't surprising though when you consider her fear of normal aging like stretch marks that's also been talked of.
Kourtney's Struggle With Change
The eldest Kardashian, Kourtney, had a really hard time with the changes in Kardashian life over the years. Her parents' split hit so hard that Kourtney wore only black for the following 5 years as a form of mourning her loss, which makes it more evident why she now places such a heavy importance on her children and on co-parenting well. It's also later been opened up that Kourtney really struggled with the beginnings of fame and the start of their reality show, so much so she would hide in the bathroom to cry when the show and cameras overwhelmed her.
It turns out that there's a lot more to know about this well-known family than most of us would realize, and this list helps bring some of that to light in a fun way. Even in the spotlight, some members of the family seem to try to keep their own privacy at times or delay discussing life events and ongoings with the public.
Learning some fun facts about the Kardashians can give you a different perspective on this family and their fame as well as give you something you won't usually find on their social media accounts, television shows, appearances, or immediate discussions in the past or present.