South Korea is a country on the southern half of the Korean Peninsula. Although it shares one of the world's most heavily militarized borders with North Korea, South Korea is one of the most technologically advanced nation of earth. South Korea is equally known for its green, hilly countryside dotted with cherry trees and centuries-old Buddhist temples, plus its coastal fishing villages, tropical islands and high-tech cities such as Seoul, the capital. Here I present to you the top 10 weird facts about South Korea you didn't know about. Before then, lets look at the makeup of the country.
Population: 50.22 million (2013 by World Bank)
Currency: South Korean Won (₩)
Capital: Seoul
President: Park Geun-hye
Prime minister: Hwang Kyo-ahn
System of Government: Democracy
Official Language: Korean/Hangul (한국말)
15 Facts About South Korea You Didn't Know
South Korea is known as the land of "Morning Calm" for good reasons. The country is as beautiful as it can get, a center hub for modern development. Here are some 10 weird facts about South Korea you may not have known about.
SEE ALSO: Important Facts About North Korea You Didn't Know About
1. Two Persons With Same Surname Can Not Marry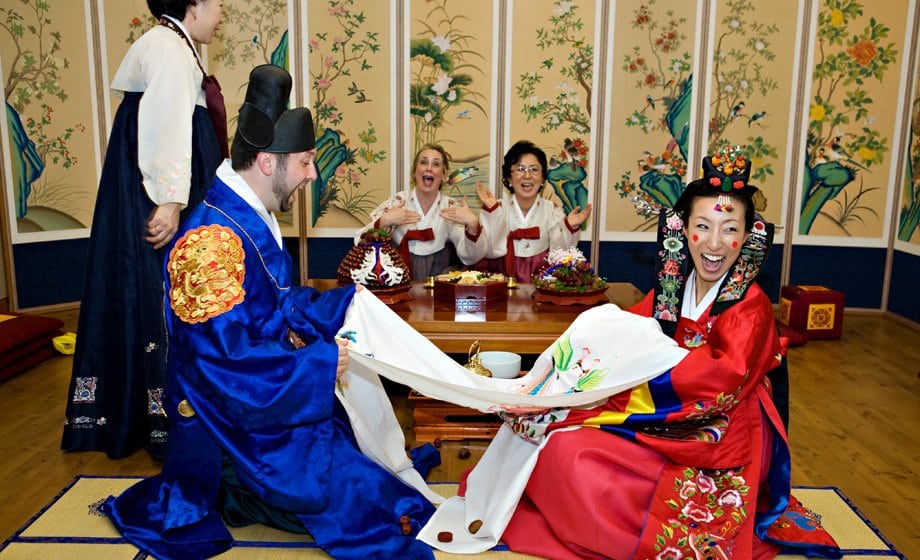 In the past it was generally considered a taboo in South Korea for a man and a woman to marry if they both have the same last name from the same ancestor. Though this have been amended in the constitution to allow two persons with same surname to marry, it is still seen as taboo in South Korea, especially for those whose names ends with "Park".
2. Samsung, LG, KIA, Hyundai – All Are South Korean Companies
This goes to show how well South Korea has contributed to the advancement of technology worldwide. It is important to note that a total of 61 Korean companies were ranked on the Forbes Global 2000 Leading Companies list in 2014.
3. You'll Go To Jail If You Commit Adultery In South Korea
Adultery was illegal in South Korea until February 2015 when the law was repelled. Over 50,000 South Koreans has been indicted under the law since 1985 when the South Korean Government began keeping count. The offense carries 2year jail term and was enforced for 62 years. Though it has been abolished, adultery is still seen as crime in most parts of South Korea.
4. South Korea Has Pεnis Parks
Haesindang Park in a small town called Sinnam, about 20 kilometres south of Samcheok in Gangwon Province Korea, this park is full of penises. As the legend goes, a man left his young fiance on a rock in the ocean to collect seaweed. A storm made him unable to return to her and she drowned. The woman's untimely death cursed the village and they became unable to catch fish. One day a fisherman peed in the sea and subsequently was able to catch fish.
Apparently seeing wieners appeased the dead virgin. The village took note and created a park full of giant carved pεnis statues in order to make her happy. The entrance to the park leads you up a steep hill, and at the top is this giant penis canon, nodding slowly in the breeze as seen on the featured photo.
To be continued…