Are you planning to visit the Saint Martin Island? Here are the top 10 random facts about Saint Martin you must know. Saint Martin is an island country. It is part of the kingdom of the Netherlands on the southern part of the Caribbean.  The natural landscape of the island country comprises lagoons, beaches, and salt pans.
The capital of Saint Martin is Phillipsburg, a port city with colorful colonial-style buildings, and fine cobble stone streets.  And the port is a popular stop for cruise ships.
SEE ALSO: 10 Cool Facts About Peru You Never Knew
Capital:                         Philipsburg
Currency:                      Netherlands Antillean guilder
Population:                   33,609 (2011)
Official languages:        English, Dutch
Government:                 Representative democracy, Constitutional monarchy, Parliamentary system
Prime Minister:              William Marlin
Governor:                     Eugene Holiday
Monarch:                      Willem Alexander
Random Facts About Saint Martin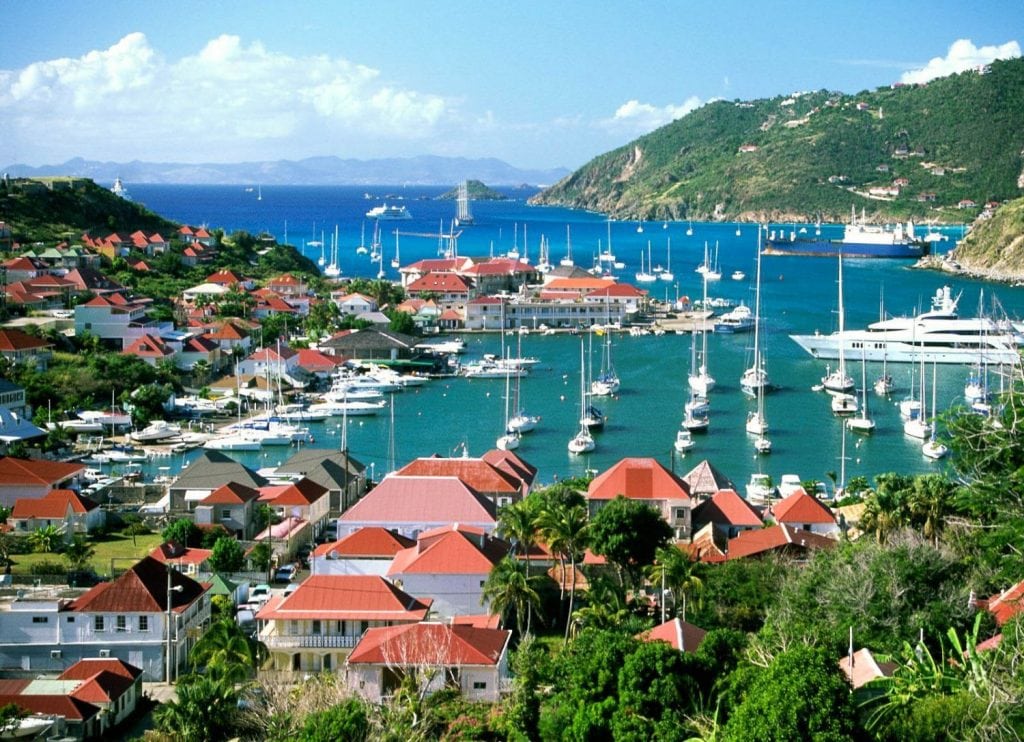 Here are ten other random facts about Saint Martin which you would love to read.
1. BUG INFESTED
A major problem Saint Martin has is with bugs and bites.  A major causative agent of the bites is mosquitoes.  The think window screens are usually not sufficient to keep them off.  But the good news is that the mosquitoes are not disease vectors.
2. BRUTAL SUN
Another problem you may encounter on Saint Martin is the blazing, brutal tropical sun.  Sunstroke and heatstroke are common on the island, especially for visitors who are not familiar with what to do or not do.  The advice is to stay indoors until full recovery.
3. SELF MEDICATION
Getting medication over the counter is common on Saint Martin.  This includes even some prescription medicines.  Leading prescription drugs for ailments such as allergies, asthma, acid reflux, etc, are easily obtainable across the counter.
SEE ALSO: 10 Funny Facts About Rwanda You'll Love See
4. PETTY CRIME GALORE
Petty crimes are a real menace on the island country.  Cases of thefts and break-ins are very common and almost daily.  The most common victims are usually visitors who are seen as unwary and easy prey.  The advice is to lock up cars and doors always.
5. NO GO-NAKED
On Saint Martin Island, there are beaches where clothing is optional.  Literally, this means one can decides to dress or go naked.  However, in practice, this is hardly observed.  Being modestly and not provocatively dressed is encouraged at all times and at all places in the Saint Martin Island.
6. MAIZE-BASED FOOD
Traditional meal is same or similar to that on all Caribbean islands.  Typical on all the islands are:
Funchi…a maize porridge
Pan bati… a maize flour pan cake
Carni stoba…a goat stew
Funchi, pan bati combined with carni stoba form the basis for most traditional cuisines.  And for special occasions, black cake called bolo pretu is served.
7. LAND OWNERSHIP
There three ways to own land on Sint Marrten.  The three ways include:
The regular buying/acquiring it
Inheriting/leasing it
Renting government land
Outside these three methods, it is impossible to own land.
8. RACIAL/ETHNIC/SOCIAL/ECONOMIC ISSUES
On the island, racial, ethnic, social, and economic stratification are intertwined.  Foreign investors have a high status, sometimes even higher than middle class natives.  Immigrants from Latin America and other Caribbean islands occupy the lowest positions.
SEE ALSO: 10 Interesting Facts About Philippines You'll Love See
9. THE RICH LIFESTYLE
Opulent living by the high and mighty characterizes ceremonial occasions.  Such occasions as birthdays and first communion, there is usually conspicuous consumption of highly prized, sometimes imported goods by the rich…to the envy of the low class.
10. HOSPITABLE PEOPLE
Economy and life generally may appear not to be so comfortable for the people of Saint Martin.  But they are hospitable and always willing to help.  In fact, it is considered by the as impolite to refuse a request…especially when it is plain that the request can be met.