The siblings
"Knock knock. Who's there? Not the triplets. We graduated." It's not everyday you get to see a triplet graduating together, and their quote is one of my favorites. However, they look suspiciously different from one another, don't you think?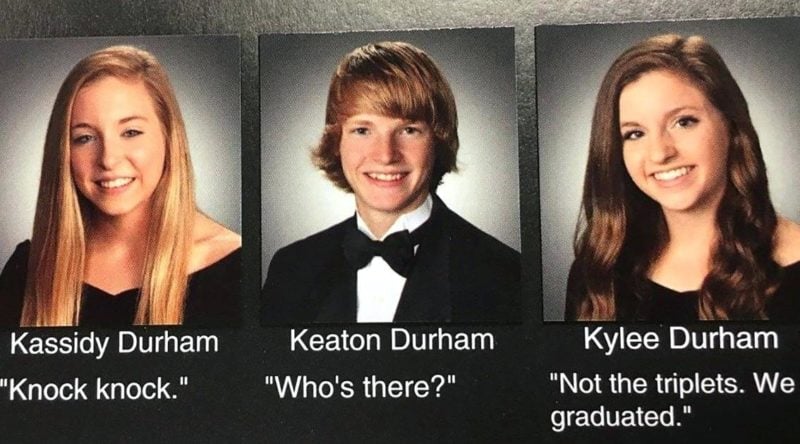 I wonder which one of the three siblings came up with the idea for this quote – he's probably the witty one out of the three siblings.
Ryan Gosling
"I'm attracted to films that have strong female characters because there are strong female characters in my life." Ryan Gosling's yearbook quote was more of a confession than a statement.
But you must admit, it does sound like him; come to think of it, he does always play rather feminine or gentle characters in his films and he has this sweet side to him. Now it all makes sense!