Maybe They Were Just Hot
Weddings may be solemn affairs, but the reception is a party, and no one can deny that. People dance, they eat too much, they drink too much, and they make fools of themselves – we all need some time to cut loose once in a while. On this occasion, the groom's party decided they needed a little private time with the ice sculpture (the design is unknown).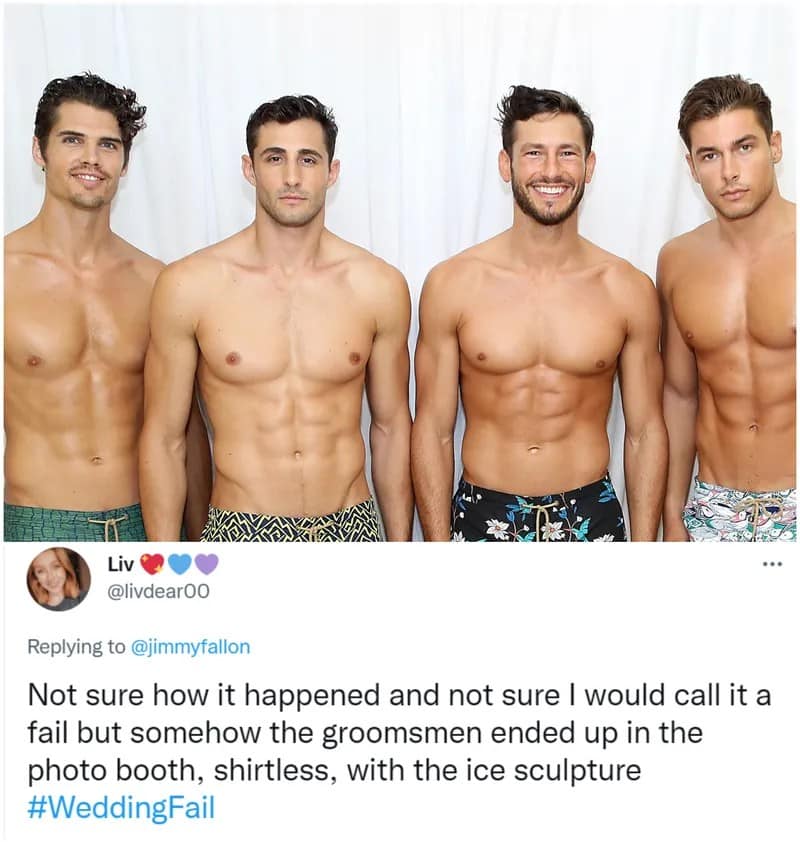 So they did what any of us would do – took their shirt off and parked it in the photo booth. We assume there is evidence. It was the photo booth, after all.