22. Carson Wentz and Madison Oberg
The Philadelphia Eagles quarterback married his girlfriend of two years in 2019. Unfortunately, the two haven't shared the juicy details about their first meeting, but Madison Oberg made a debut appearance on the quarterback's Instagram in 2017, and it seems as if they've been inseparable ever since. While the 2020 Super Bowl is right around the corner, it seems as if Wentz will have his hands, or his mind, occupied with something else – his wife's pregnancy.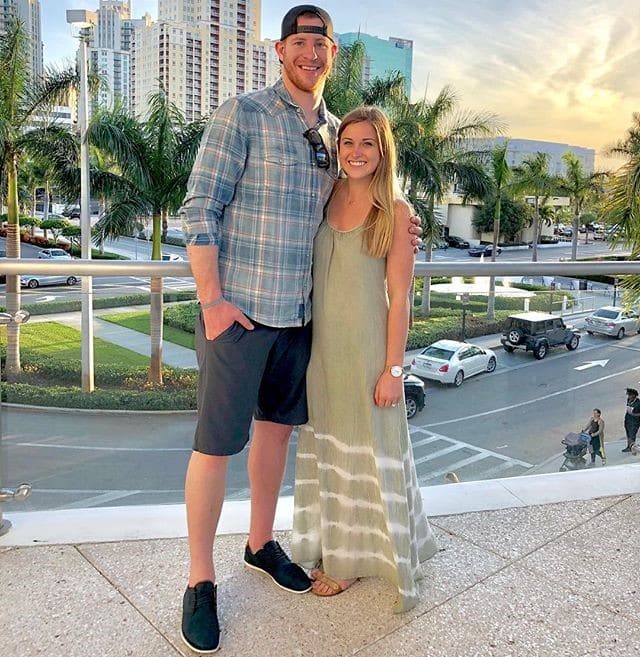 On December 2019, a little more than a year after the couple tied the knot, they happily announced they were expecting their first child. While many expecting parents prefer to keep the gender of their baby as a surprise, Carson and Madison couldn't wait for nine months to find out, and they shared with the world that they are having a girl.