46. Jerry Rice and Latisha Pelayo
From a marriage of 35 years, we move to a rather recent marriage. Jerry Rice, the greatest wide receiver in NFL history, and his girlfriend Latisha Pelayo tied the knot only several months back, after a ten-year relationship. While it took Joe Montana only six months to propose, his teammate of the San Francisco 49ers needed a decade to muster the courage to propose and finally settle down.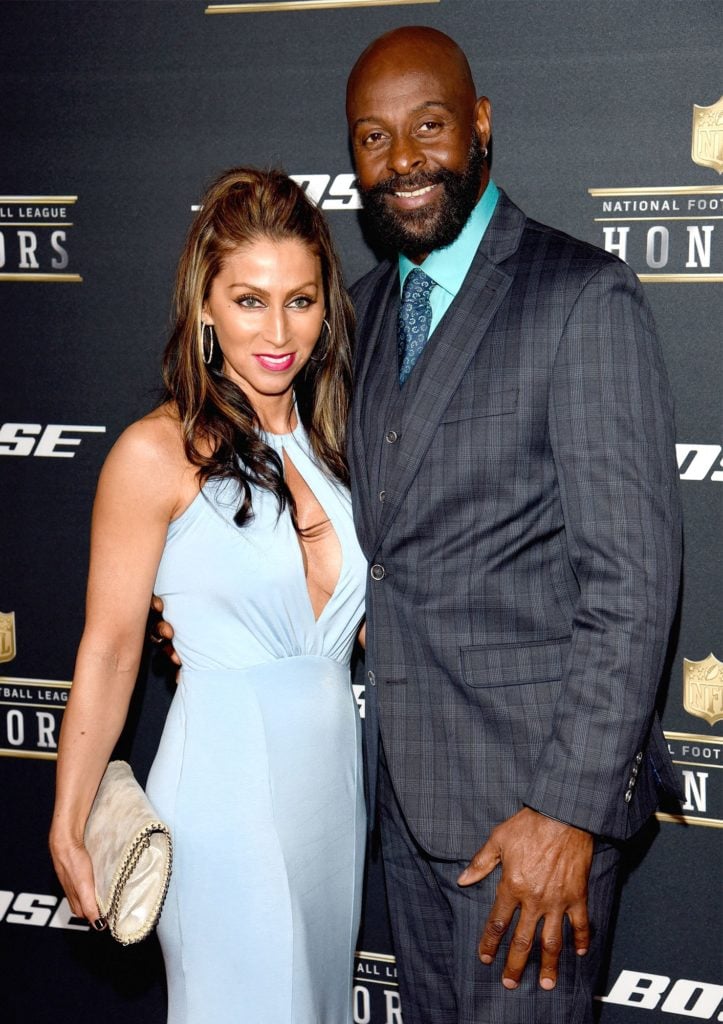 This is the second marriage of the NFL star, and hopefully his last. The love story of Rice and Pelayo can inspire anyone out there thinking all hope is lost: their first meeting wasn't romantic or special in any way; the hall of fame wide receiver and his wife met at a local gym – very appropriate for two athletes, but not romantic in any way. However, this was right after Rice and his first wife separated, and so it seems as if fate did have something to do with their meeting.