17. Mike Evans and Ashli Dotson
The uprising star Mike Evans, currently playing wide receiver for the Tampa Bay Buccaneers, was just as lucky in his personal life as he was in his career. The two met in college in 2013 when he was attending Texas A&M and she was attending Blinn Junior College. As cliche as it sounds, according to Ashli, when the two locked eyes for the first time, it was love at first sight. Well, perhaps not when the locked eyes, but this is certainly something they realized during their first conversation.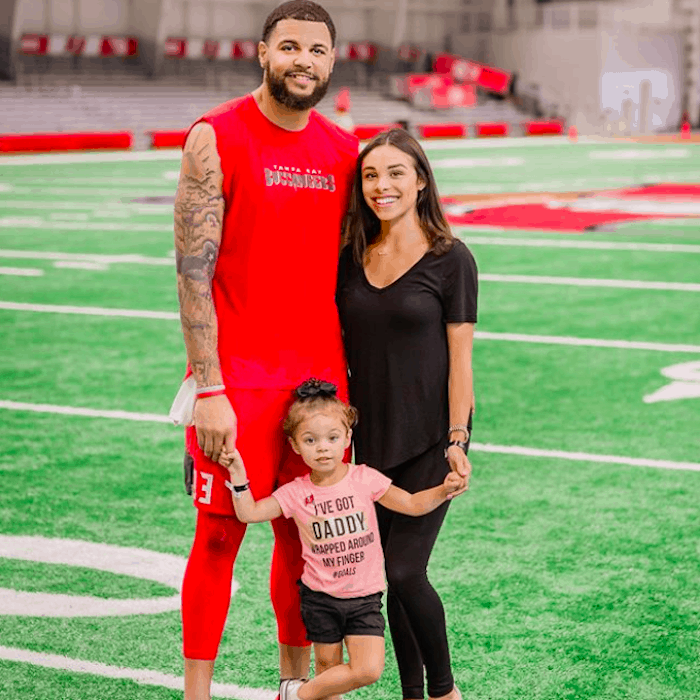 A year later, Evan's college football career was over, and he entered the big league: he was drafted by the Buccs in 2014. Two years later, the couple tied the knot and welcomed to the world their first child together. Ashli maintains a successful lifestyle blog as a full-time job, where she mostly shared tips about fashion and makeup and sells clothing and home accessories.