23. Josh Allen and Brittany Williams
The young quarterback of the Buffalo Bills and his girlfriend Brittany Williams are childhood friends. The two grew up in Firebaugh, California and knew each other as kids, but their romantic relationship only started in 2017, when the two were in college. In an Instagram post, Brittany called Allen her "8 year old crush," and we can relate. Although Brittany attended Fresno State – Allen's dream school – and Allen attended University of Wyoming – where he could be recruited on a football scholarship – the two managed to maintain a relationship.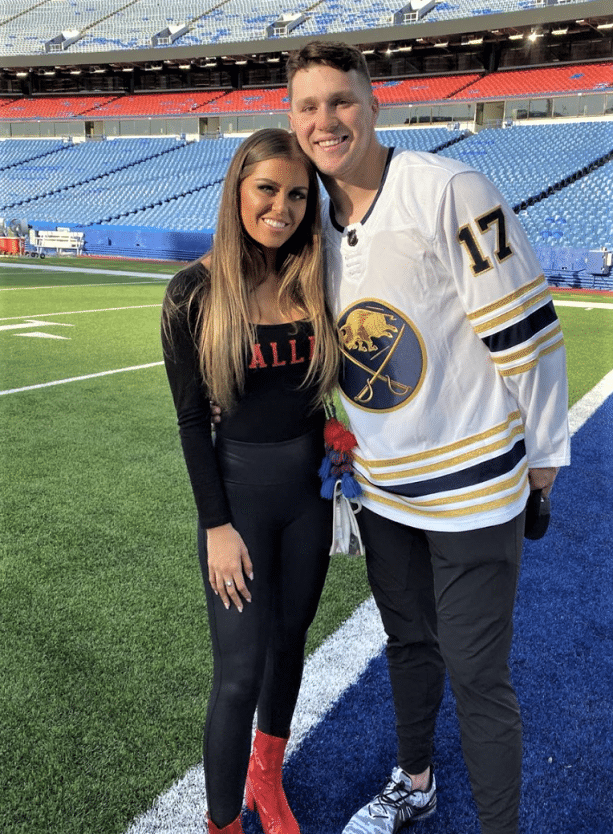 While every wife or girlfriend is an avid fan of her partner's team, naturally, to show their support, Brittany Williams is a cheerleader in nature, and so she's become a regular face in Bills' games and among Bills fans. From showing up to every Bills game wearing a Bills jersey, to posting adorable photos of her boyfriend on social media, she might just be more loved by Bills fans than her boyfriend.