16. Jack Cichy and Mekenzie Steffen
Mekenzie Steffen, the Tampa Bay Buccaneers linebacker's girlfriend, is perhaps the more athletic part in this relationship. Jack Chichy and Mekenzie Steffen met in college, where they both played sports. Cichy started out his college football career with the Wisconsin Badgers, while Steffen played for the Wisconsin Badgers hockey team.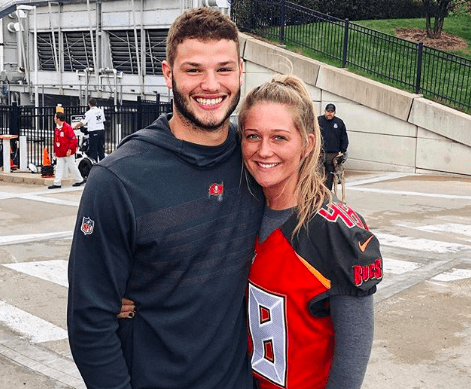 Today, while Jack moved to Florida to play for the Tampa Bay Buccs, Mekenzie stayed in Wisconsin, where she still plays hockey for the University of Wisconsin. She's a valuable player who won several titles during her short college career, and so we expect it should be no time until she gets snatched by another team, but in the meantime, the couple maintain a long-distance relationship. While they avoid the limelight and share almost nothing about their relationship, and try to support the other's career and attend every game.