41. Drew Brees and Brittany Dudchenko
Drew Brees, the talented quarterback for the New Orleans Saints, met his wife in college. However, unlike most couples we've seen so far, this wasn't love at first sight – not for Brittany, that is. The two attended Purdue University, and one night, at a college bar, Brees approached Brittany after having too much to drink and she turned him down. Before you judge him, it was his birthday, so what's a guy to do? Brittany never revealed his pickup line, but she only said it was a "typical football player cheesy line." Clearly, she wasn't impressed.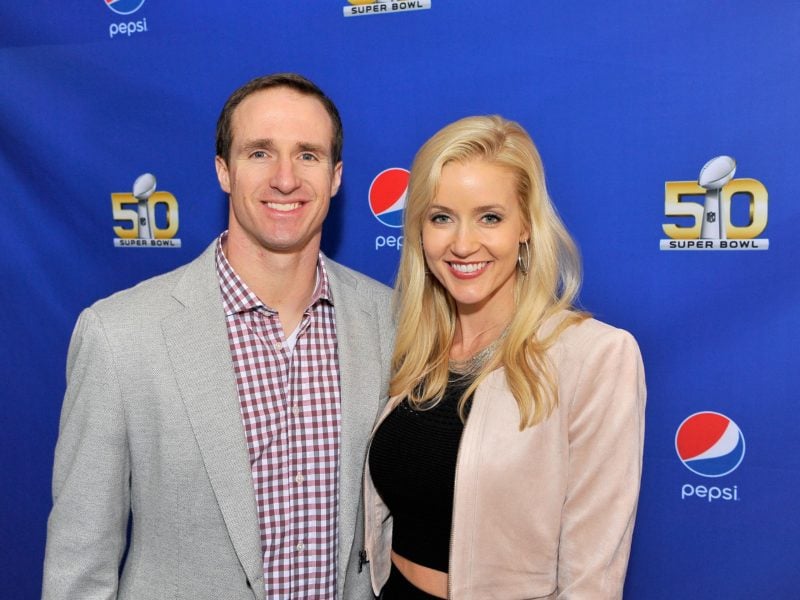 However, much like in his career, Brees was determined when it came to his love life as well; he wasn't about to give up the woman who seemed to be "the woman of his dreams" (according to him). A few months after their initial encounter, Drew learned from a friend about a party Brittany might attend, where he asked her out on a proper date, and the rest, as they say, is history. Ever since then, Brittany has been by his side through thick and thin, and she is even part of his pre-game ritual for good luck: Brees never steps on the field without talking to his wife on the phone.