13. A.J. McCarron and Katherine Webb
Houston Texans quarterback A.J. McCarron is married to the American model Katherine Webb. the 2012 Miss Alabama met on social media, though not through a dating app. The two met through Twitter (have you ever heard of such a thing?) when a mutual friend tagged the both of them on the same post. That's how they started following each other and texting until they finally decided to meet – a modern times Romeo and Juliet story.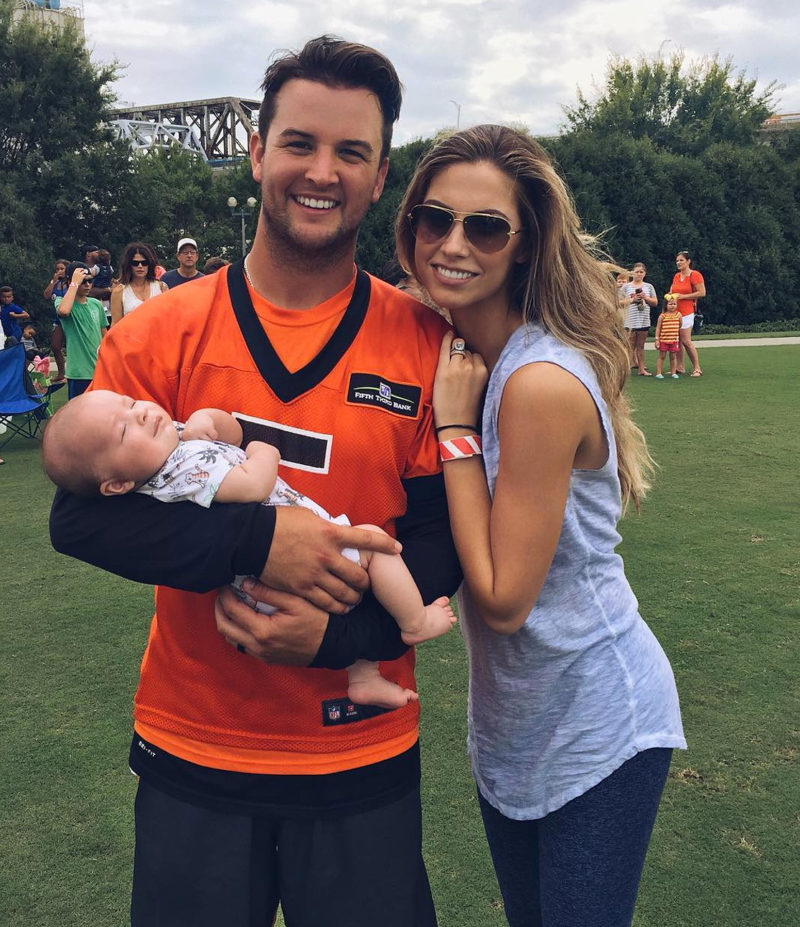 The successful model, who won the title of Miss Alabama USA in 2012 and appeared in the Sports Illustrated swimsuit edition – the dream of every swimsuit model – admitted she didn't enjoy the fame, she hated having her personal life under the spotlight, and so recently, she declared she's decided to "quit Hollywood." Her Instagram announcement came on the seventh-year anniversary from the day she burst into fame and included footage of the highlights of her career. According to her, she was giving up the glamorous Hollywood life in order to lead a quiet life with her quarterback husband and growing family.