Netflix has a constant flow of its own original series, films, other companies' series, and popular or new films cycling through this subscription streaming service. It's gained a major reputation, with good reason, for a good value for your money as well as hosting excellent TV shows and movies. Whether you already are on Netflix or you're interested in it, there are plenty of things for everyone on the platform.
However, finding what to watch can be pretty difficult when you don't know what's good already. Here are some of the most popular Netflix shows right now to give you some inspiration for the next time you want something to view or binge-watch.
Dare Me
This show is based on a hit crime novel by Megan Abbott, so if you know or like the book already the show could be a great idea. Dare Me was released in 2019 and has one season as of writing this article, but there are tentative plans and thoughts on more additions to the series. It certainly has a way of drawing in its viewer to the intensity and tumultuous series of events that are featured throughout.
The Queen's Gambit
A Netflix original series, The Queen's Gambit is a more coming-of-age focused series based on the novel by Walter Tevis. The cast has a handful of recognizable faces and follows the story of a young girl in a 1950s Kentucky orphanage. It's a take on females fighting to be recognized in male-driven sections of society while also having an interesting subplot going on of the struggles of addiction.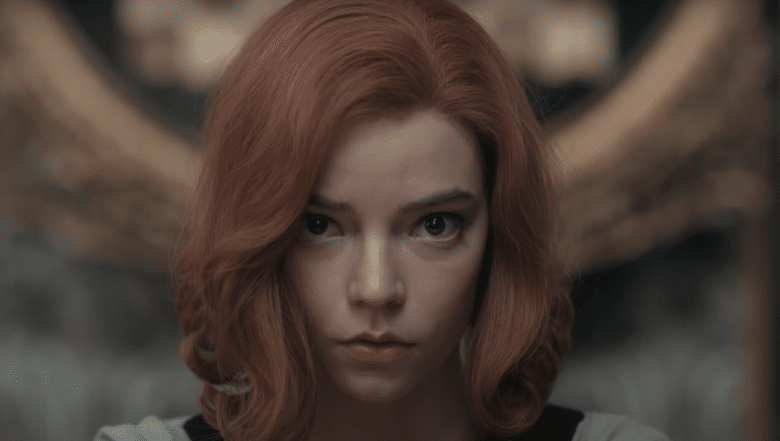 Gabby's Dollhouse
If you or a loved one have a young child (around preschool age) that you want to expose to television in a fun way or cautious way, Gabby's Dollhouse is a popular show on Netflix for that purpose. It features cute characters and plenty of colors to attract little ones' attention. In this show, the focus shifts from room to room of the dollhouse on different adventures and with cute cat characters that your kid will love.
Chilling Adventures of Sabrina
Expanding on a loved series, the show Chilling Adventures of Sabrina follows the ideas of Sabrina the Teenage Witch in a new horror-themed direction. The plot is thick with conflicts, success, and ongoing battles for Sabrina that pull in the audience for every episode. It's never-ending action in an interesting and spooky way that any fan of horror or witchy films and shows will certainly find interesting or enjoyable to watch.
History Of Swear Words
If you're looking for something off the rails, funny, and not your typical showing; History of Swear Words is the place. This show just launched in January 2021 and is hosted by Nicholas Cage. The title well sums up this show, it's an interesting and profane exploratory series discussing the origins, usage, and impact of many different popular swear words. History of Swear Words might be worth a peek if you're bored of the same television genres and shows.
Hopefully, this can give you some help on if you're deciding for or against getting a Netflix account, or help those of you out there struggling to figure out what to watch. There are so many options on Netflix that it can become so difficult to figure out what to add to your list or start viewing first, and this list can help give you all some of the most popular shows at the moment on this platform as well as some info to get an idea of the series.
It's always nice to have a list of shows to watch, so this handful of the most popular Netflix shows right now can be great for that!