Orange is the new black
You might recognize this unconventional look from the reality show Big Fat Gypsy Weddings. The show follows couples of Irish Trevellers – an ethnic group with unique cultural customs – during the preparations for their big day.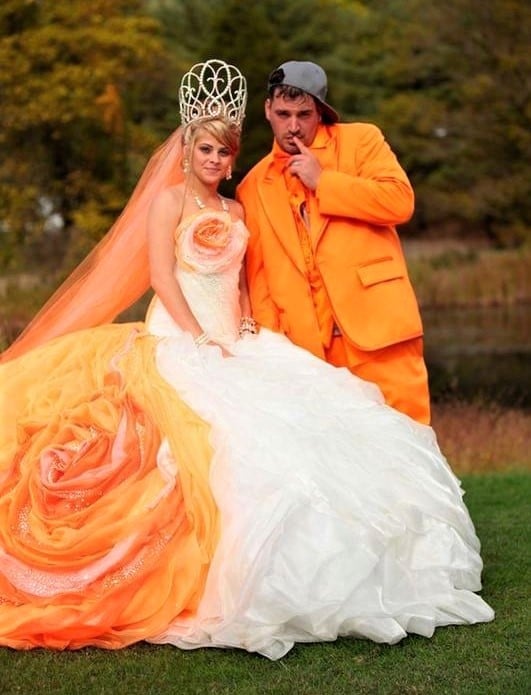 In this case, seems like what attracted the show to feature this couple was the unique choice of dress. Orange is a great color but a rather untraditional choice for a wedding dress! Coupled with the groom's glowing orange suit – it's a sight you can't take your eyes off.