A fairy tale wedding
Shrek is the ultimate fairy tale, and so what's a better tribute to have at a fairy tale wedding? The message is clear – true beauty comes from within, and perhaps this bride wanted to send the same message to the guests at her wedding.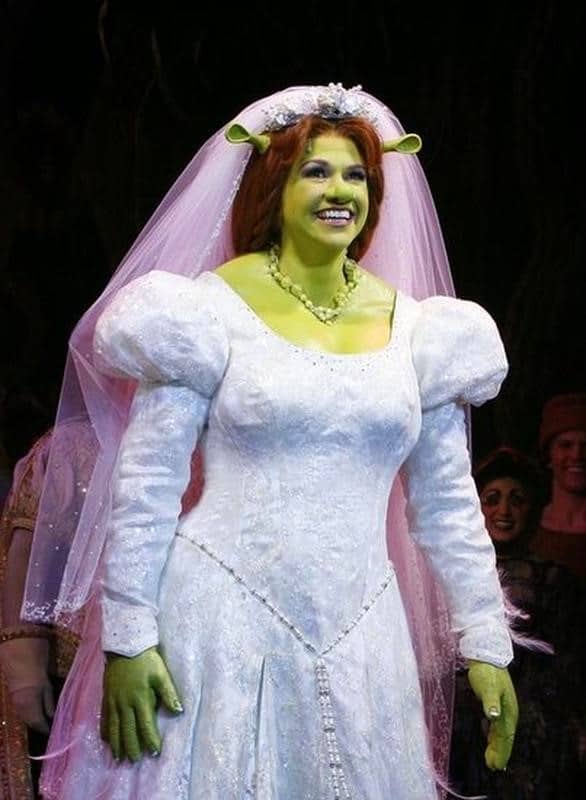 This dress makes perfect sense for Disney lovers, but that's pretty much it. Of course, you can't have the dress without the entire look – green body color and everything. Otherwise, you're not a real princess.