Fifty shades of yellow
Well, actually that's only one shade – but a lot of it! This bride is brighter than the sun – just the stunning effect you want to achieve on your wedding day. The flower arrangement to match this kind of dress is of course sun flowers, an unusual choice of center pieces.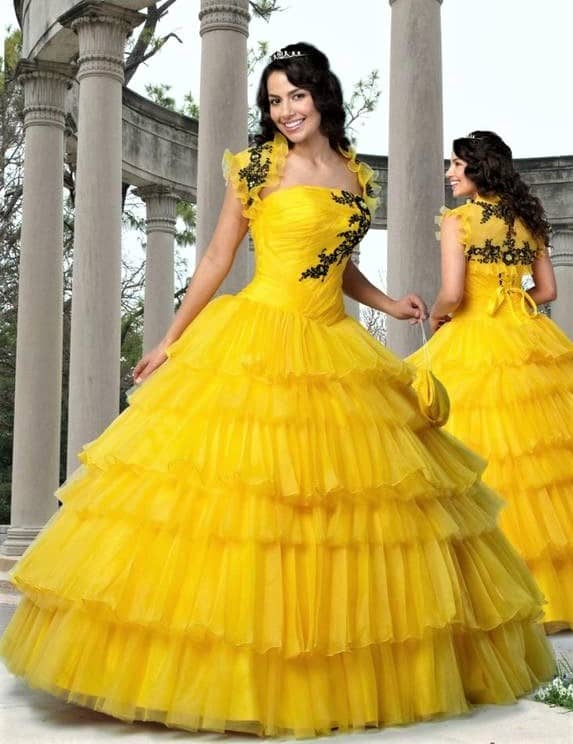 Yellow Quinceanera wedding dresses are more popular than you think – because why stick with the boring white, when you can be glowing like the sun?