The ultimate sports fan
Turns out that sports-themed weddings are a whole world you didn't know about! And while American football is the most common sport in the United States, in England it's soccer. That's why this lady chose to dedicate her wedding, and more importantly her dress, to Manchester City Football Club.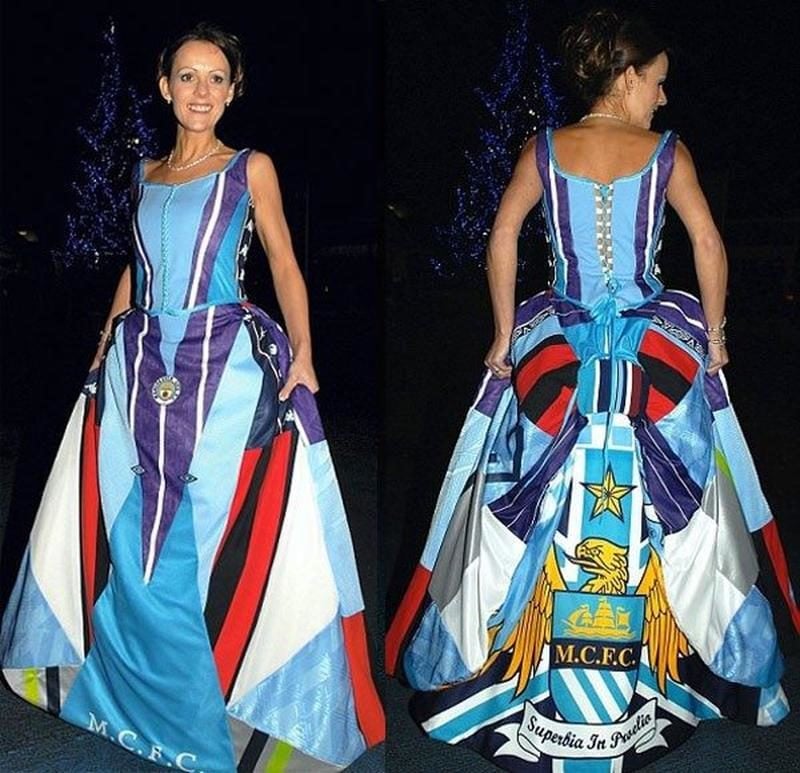 In case you were wondering how hardcore fans these people are – the dress is made entirely out of the husband's soccer shirts! And their honeymoon, naturally, was held at the team's stadium in Manchester, celebrating their big day at their favorite spot.