Brides and grooms to-be (but mostly brides, to be honest) face a lot of difficult, not to say impossible, decisions when it comes to planning their wedding, but perhaps the hardest decision of them all is choosing the perfect wedding dress. While some brides take months to find the ultimate dress (or dresses), others find it to be a love-at-first-sight situation, and go with the first dress they love. Either way, you can count on our favorite A-listers to always bring their A-game when it comes to wedding gowns.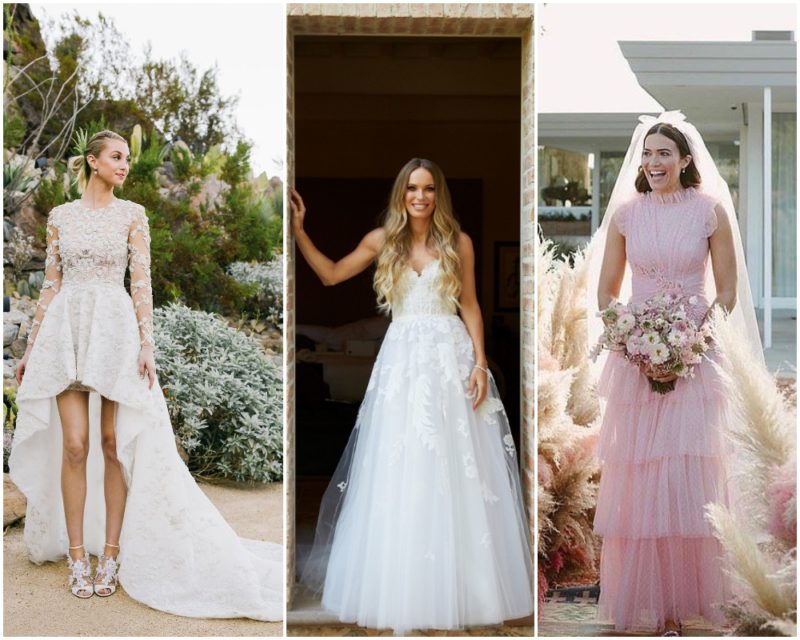 Misha Nonoo
Misha Nonoo is an acclaimed fashion designer, but what she's most known for is being the one who introduced Prince Harry to her good friend Meghan Markle, and the rest, as they say, is history. Misha and Meghan are reportedly close friends, and having connection in the U.K, Nonoo arranged the first blind date of the two. Thanks to her, the couple has found each other. This year Nonoo married her boyfriend Michael Hess in Rome, and naturally, Prince Harry and Meghan Markle were among the celebrities (and royalty) who attended the romantic event.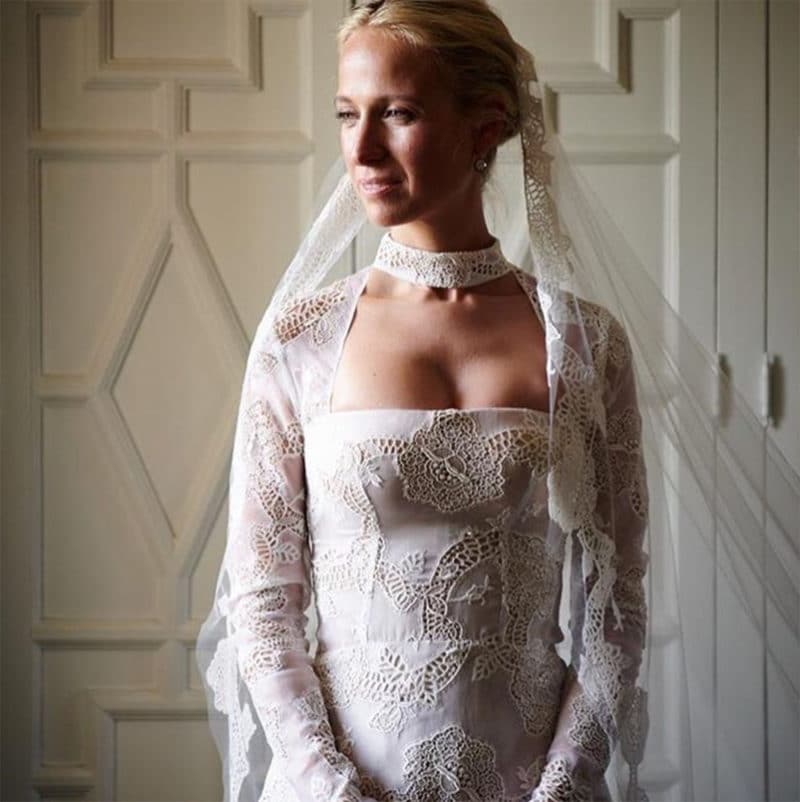 Choosing the right wedding dress is a hard decision for every bride, but it gets that much harder when dresses are what you do for a living. Any fashion designer with self respect would prefer to design their own wedding dress (or wedding suit, if we're talking about male fashion designers, such as Marc Jacobs, who also tied the knot this year – but that's for another article). And as appropriate for a fashion designer, she shared every piece of detail about her masterpiece of a dress: it is hand-embroidered guipure lace, with a 10-meter long silk tulle veil.