Jamie Foxx in Collateral
Inspired by Robert DeNiro, in preparation for his role in Collateral Jamie Foxx got a license and drove a taxi around the city of New York. He also had to practice racing for several scenes of the film, and he did so on a speedway in the Mohave Desert.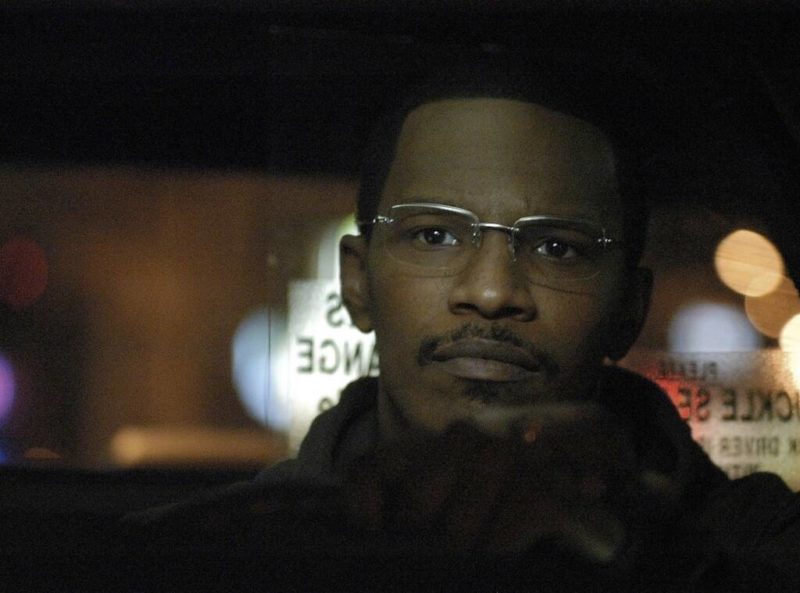 This is nothing though compared to what he did for his role in The Soloist, when he had his teeth chiseled down to make his appearance more appropriate for a character of a mentally ill homeless.