The era of the 90s was full of interesting and captivating movies, celebrities, and television shows including some great sitcoms. From memorable moments to entirely memorable shows, sitcoms and other shows of the 90s were full of catchy music, funny moments, heartfelt messages, and more.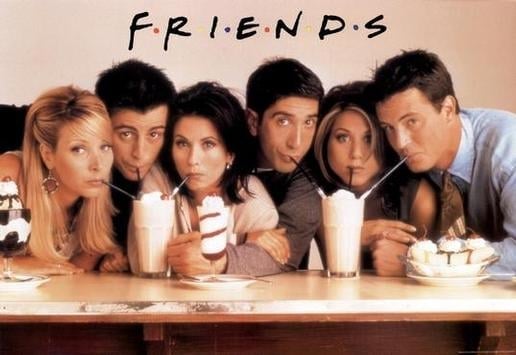 Many actors and celebrities found their footing from starring in a 90s era sitcom or movie, and the best of these have stayed in fans' and watchers' hearts for decades. Here are some of the best 90s sitcoms that aired and a bit about what made them so memorable.
Friends
Friends aired as a show in the early 1990s and made it to a total of 10 seasons throughout its time on air. The show featured a lot of beginning actors and some that already had seasoned careers, and it gave those beginners a huge head start for the future. Friends' had so many iconic pieces and characters as well as messages behind the show that hit home for viewers, which contributed to its success over the years since.
The Simpsons
This animated sitcom began in the 90s era television but still remains fairly popular to watch for people of various age ranges to this day. The Simpsons had a unique art style that gave it a bigger competition to other popular shows of its time, and many people have pointed out that some of the outrageous scenes of the time have come to life in the future since they were created. It has been a good mental break for some humor and odd scenes for decades.
Full House
Although Full House first started in 1987, it lasted through to the very early 90s and was loved throughout both the late 80s and most of the 90s. This perspective focuses on a fairly normal household experience with kids of varying ages and the usual family drama many folks deal with daily brought it home to Full House's audience. People related to this sitcom and also enjoyed the comedic relief of watching someone else experience it on TV.
Boy Meets World
Yet another family-focused sitcom that made waves in the 1990s was Boy Meets World, which had a more shifted focus to show a sometimes heartfelt and sometimes comedic point of view of witnessing how younger kids and teens navigate the world. It was so popular that many of its actors stayed on the radar for a long time, and there was even a newer version made that paid homage to the original which was called Girl Meets World.
Whether you watched these before when they were out in the 90s or at a later time in your life, many of us that have witnessed some of these sitcoms and others knew how important some of the moments were for television as a whole, the history of sitcoms, actors' and actresses' careers, and more. It's been a long road for this type of show, and while there are plenty more sitcoms that aired during the 90s that could be considered important for one reason or another or to specific individuals that watched them. But these are some of the bigger ones.