The Ultimate Short List of the Best Romantic Comedies
Whether it's Valentine's Day or not, you might be on the hunt for a special movie to watch with your date. The Oscars have given us some wonderful romantic movies, "Ghost," "West Side Story," "Titanic" and "Casablanca," to name a few. But since pretty much everyone has seen those movies, we're offering a list of romantic comedies that are often overlooked.
Sense and Sensibility (1995)
This adaptation of the Jane Austin novel by the same name garnered quite a bit of success in Britain but was overlooked in the American market. Most people were quite surprised that Ang Lee did not receive an Academy nomination for Best Director. Emma Thompson and Kate Winslet take the starring roles as the sisters. Alan Rickman and Hugh Grant play the suitors. It's a delightfully British movie that has some wonderful cinematography.
Down With Love
In 1962 New York City, a playboy journalist pretends to fall for a feminist advice author in the  swingin' style of the early 60's Rock Hudson/Doris Day comedies. This is both an ode to nostalgic romance movies and a modern take on love. It stars Ewan McGregor as the journalist and Renee Zellweger as the book author.
Kate & Leopold
Hugh Jackman and Meg Ryan come together in this romantic comedy directed by James Mangold. Jackman plays a duke who travels through time into current day New York. He falls in love with Kate, played by Ryan. It's a fun fantasy that's perfect for a quiet evening at home with a loved one.
Punch-Drunk Love
Adam Sandler received critical acclaim for this movie where he plays Barry Egan, an introvert who falls in love with Lena, played by Emily Watson. Egan complicates matters by calling a phone-sex hotline. The operator tries to extort money from him. He has to deal with that issue while protecting his secret from Lena. The movie didn't do well at the box office, but it is probably one of the best Sandler movies around.
Before Sunrise
Ethan Hawke and Julia Delpy star as the two lovers, who meet on a train in Vienna and explore the city together falling in love. It's a rather minimalistic movie that takes the viewer through the complications of a relationship in which both participants believe that they have no future together. There are two sequels. If you like, you can turn this rom-com movie night into a marathon.
Overboard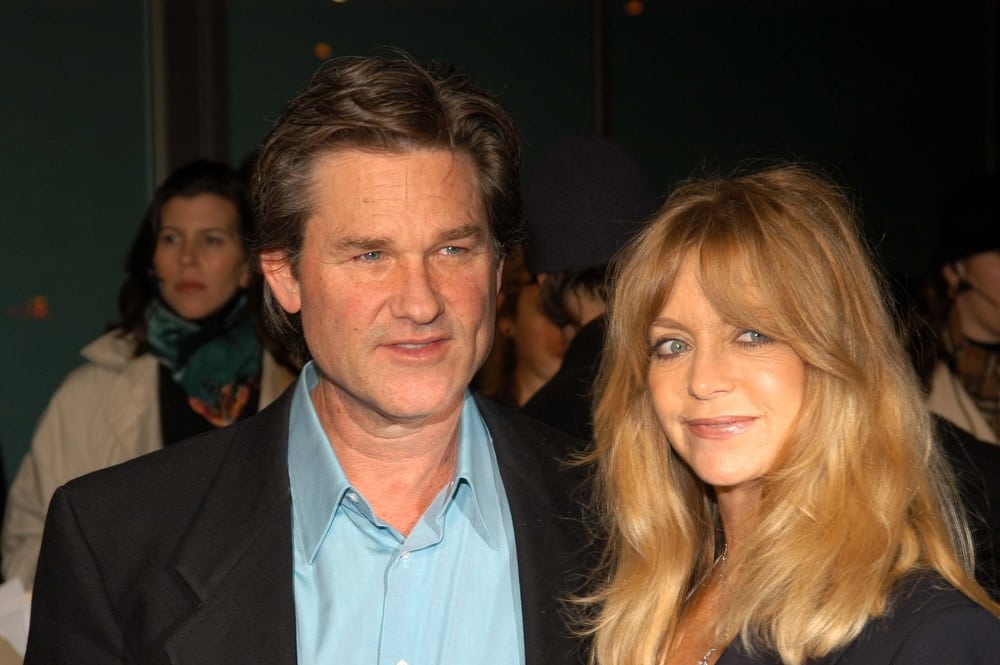 This movie is a bit older, from 1987, but it's a lovely romantic comedy. Joanna Stayton, a rich, selfish heiress played by Goldie Hawn, meets rural carpenter Dean Proffitt, a widower who lives in squalor with four children. Joanna falls overboard and ends up with amnesia. Dean "rescues" her and takes her home. The entire cast is charming and witty. Hawn and Russell bring their own chemistry to set. It's a classic that you will enjoy over and over.
Never Been Kissed
Drew Barrymore stars in this romantic comedy. She plays a newspaper reporter who goes undercover as a high school student for research. Along the way, she falls in love with a teacher. It's just a fun movie that has some great songs, lines from Shakespeare and not too much drama. James Franco made his screen debut in this movie.
The American President
This Rob Reiner flick stars Michael Douglas, Annette Bening, Michael J. Fox and Martin Sheen. According to some sources, the screenplay inspired the hit TV series, "The West Wing." Douglas plays the US President, a widower who falls in love with Bening's character, a lobbyist. It's a light-hearted movie that deals with some serious issues of politics and love. American Film Institute lists this movie as #75 on its 2002 list of 100 Years…100 Passions.
Tell us your favorite romantic comedy movie in the comments.