1. Margot Robbie, 2018
The Australian actress moved to the U.S and entered Hollywood in a storm this decade, with her performance in the drama series Pan Am in 2011. Since then, the blonde beauty seems like an inseparable part of the industry, and every year she dazzles us both on screen and on the red carpet, dressed impeccably every time. It was hard to choose her best red carpet look, and if this list wasn't dedicated to the Golden Globe red carpet, her number one look would have probably been the Academy Awards or the Met Gala of 2016, but finally we decided that her look from last year's Golden Globe was our all-time favorite.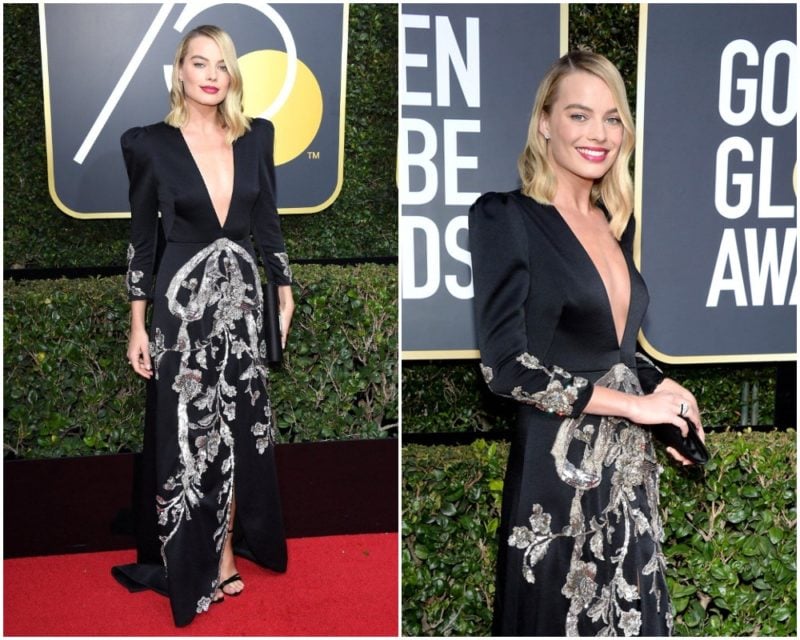 The actress is wearing a dress by Gucci, a black silk dress featuring a plunging neckline and silver sequins. A dress like this is beautiful enough to stand on its own, as the actress knows, and so she paired it with minimal jewelry by Tiffany & Co, loose hair and hot pink lipstick. This year, the actress was nominated for her role in Bombshell, and while she didn't take home an award, her look definitely made a mark.