17. Reese Witherspoon, 2007/2017
Yellow isn't the easiest color to pull off, and perhaps that's the reason why you don't see many yellow outfits on the red carpet (think about it for a moment). Actress Reese Witherspoon, however, likes to love on the edge, and she has enough confidence to know that she can pull off any color she wants. Somehow, something about her light complexion and her blonde hair accommodates the yellow dress, and so it became a favorite for the actress. She wore it to the Golden Globes in 2007, and again ten years later, in 2017.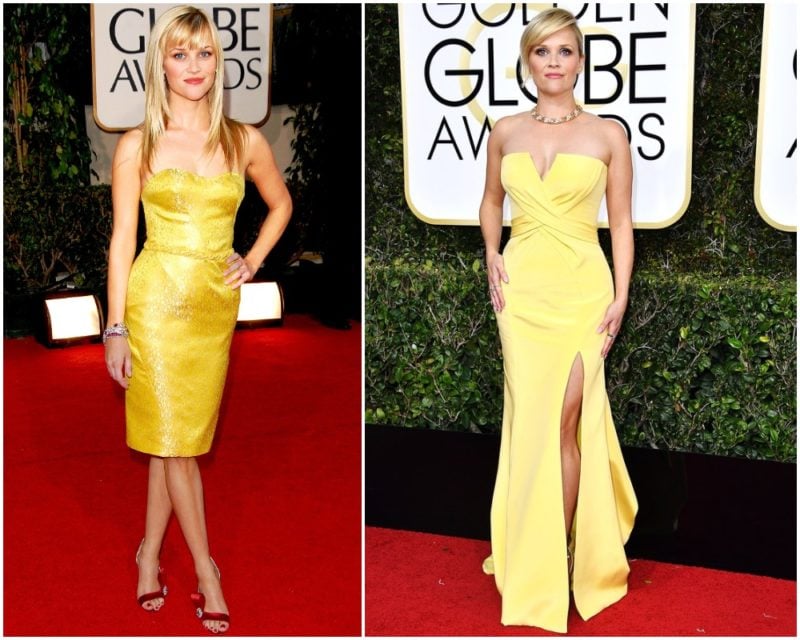 The actress described her yellow dress from the 2017 ceremony as a "classic Hollywood look." In 2007 she wore a Nina Ricci cocktail dress, and in 2017 she wore a Versace gown with a thigh-slit, keeping it more classy, but she looks equally stunning in both dresses. This year she went with a more solid, bridal white dress, but perhaps in a few years she'd pull the yellow dress again with a new design, and light up the red carpet with her golden look.