Some Hollywood red carpet events are the reason we stay up all night several times a year, and the main attraction of these events, both for us the fans and the attendants, is the celebrities' extraordinary outfits. Whether it's the Academy Awards, the Grammy Awards or the Golden Globes, these red-carpet events present us with the latest trends of the fashion world, trends that although most of us will never have the courage to try ourselves, it's always entertaining to see them on other people. We've gathered the best red carpet dresses of the past decade (and one from 2009, because it was too chic not to include), to give you some fashion inspiration.
50. Alicia Keys, 2020
Renowned singer Alicia Keys wasn't nominated for any awards in this year's Grammys, but she still managed to steal the show, as she was the host of the glamorous event. The Grammy Awards is the biggest music event of the year, and last night marked the second consecutive year the singer received the honor to host this much-anticipated night. As the host, Keys didn't disappoint and wore no less than five different outfits, kicking the night off with this silver, off the shoulder gown, and finishing it in a more casual look.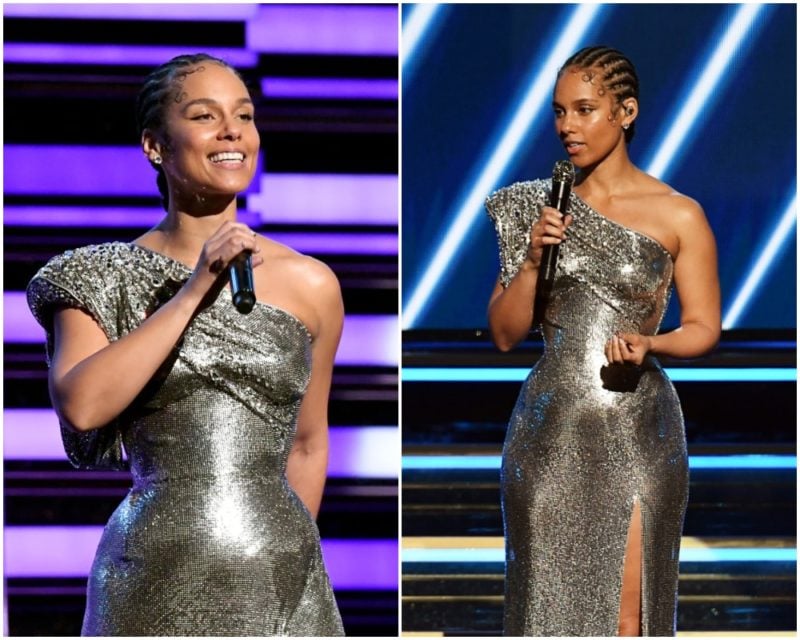 The metal gown by Versace was one of the best dresses of the night, and although Keys wasn't nominated for an award, she can still win the title of Best Dressed, which is just as desired as the Grammy Awards. Every one of her five outfits was entirely different than the previous one: her second outfit of the night was a bubble-gum pink suit, and later that night, for her performance, the singer changed to jeans and a white t-shirt – a look you can't go wrong with.