No Need to Cover Up Today
It's 2019, there's no need to put on clothes to walk outside, right? At least this lady made somewhat of an effort to cover up, as you'll somehow see much more nudity from people visiting Walmart.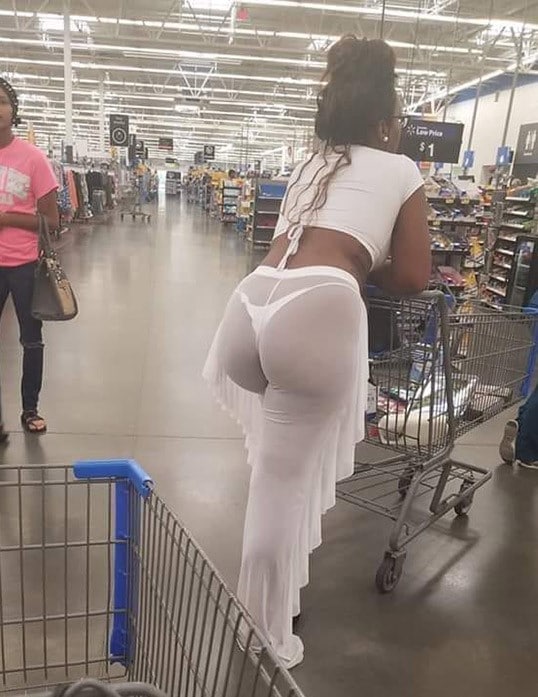 This lady obviously took Corona's slogan "Find Your Beach" a little too seriously. Apparently this lady has Walmart confused for the beach, or Walmart is her beach.