2017 was a great year for movies. Naturally, it is time to begin speculating which films, actors, and directors will most likely win Oscars during the Academy Award ceremony to take place on March 4th, 2018. There are always some Oscar snubs and surprises, but here are some Oscar predictions in case you want to start making bets now.
Best Picture
At this point, The Shape of Water appears to be a frontrunner to win Best Picture. It is a beautiful movie with a touching story about finding love, so there is no doubt it will have a ton of appeal. However, people should not rule out Get Out. While horror movies do not typically get attention from the Academy, it has consistently ranked on people's Best of the Year lists. Plus, Get Out has already won an AFI Award for Movie of the Year. However, Three Billboards did win the Golden Globes for best drama. So it's a tight race and we've narrowed down the best picture contenders to the following:
The Shape of Water
Get Out
Three Billboards outside Ebbing, Missouri 
Lady Bird
Best Actress 
There are two main contenders to win Best Actress: Frances McDormand in Three Billboards and Sally Hawkins in The Shape of Water. McDormand gives a powerhouse performance as a grieving mother in the dark comedy, but Hawkins' performance, which is mostly silent, could also be a big hit with the Academy. But we do want to point out that Margot Robbie did an outstanding job in I Tonya. Our top picks for best actress:
Sally Hawkins for The Shape of Water
Frances McDormand for Three Billboards
Saoirse Ronan for Lady Bird
Margot Robbie for I, Tonya
Meryl Streep for The Post
Best Actor
At this point, Gary Oldman seems to be a shoe-in for the Best Actor win for his transformative performance as Winston Churchill in Darkest Hour. However, with the announcement of Daniel Day-Lewis' retirement, the Academy could want to recognize him for his final performance in Phantom Thread. Our top picks in this category are:
Gary Oldman for Darkest Hour
Daniel Day-Lewis for Phantom Thread
Jake Gyllenhaal for Stronger
Best Supporting Actress
It is a bit hard to pinpoint a frontrunner in this category, but Laurie Metcalf is earning some high praise for her role in Lady Bird. Holly Hunter could also earn a statue for her turn in the stunning romantic comedy The Big Sick. Our picks for Best Supporting Actress:
Laurie Metcalf for Lady Bird
Holly Hunter for The Big Sick
Mary J. Blige for Mudbound
Allison Janney for I, Tonya
Best Supporting Actor 
The Best Supporting Actor category is also anyone's to win at this point. Willem Dafoe seems a safe bet for his role in The Florida Project, and he has already earned SAG and Golden Globe nominations. However, no one should count out Woody Harrelson's powerful turn as a cop trying to do the right thing in Three Billboards. Our top picks for Best Supporting Actor:
Willem Dafoe for The Florida Project
Woody Harrelson for Three Billboards
Idris Elba for Molly's Game
Ben Mendelsohn for Darkest Hour
Best Director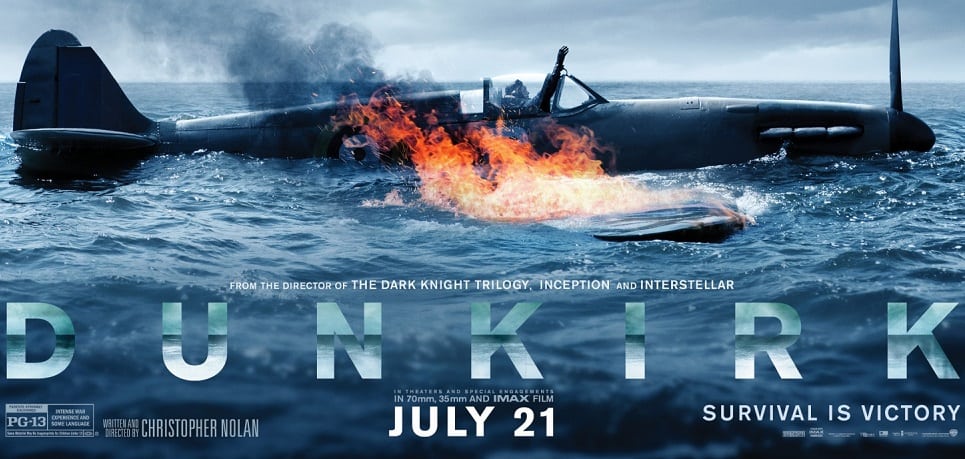 Despite a filmography that includes such hits as Inception and The Dark Knight, Christopher Nolan has never been nominated for Best Director at the Oscars. That will likely change due to his phenomenal work at crafting a largely experiential film with Dunkirk. However, newcomers Jordan Peele and Greta Gerwig will easily give Nolan a run for his money. Our top picks are:
Christopher Nolan for Dunkirk
Greta Gerwig for Lady Bird
Guillermo del Toro for The Shape of Water
Martin McDonagh for Three Billboards
Who do you think will take home an Oscar this year? What Oscar surprises do you foresee? Let us know in the comments below.