Olumofin brothers earlier today posted photo of themselves on their Instagram page stylishing dressed up and ready to attend Toolz and Tunde's traditional wedding holding today 30th January, 2016.
According to report the two brothers Adejoro and Dokun Olumofin on getting to the event venue were denied access to the wedding venue. But the brothers have denied the report saying they left on their own..
"We went to the wedding to greet Babatunde Tolu Demuren. We had no intention to stay, just to avoid fracas. The rumor was orchestrated by Noble Igwe and Gbemi, just to swing things in their favor."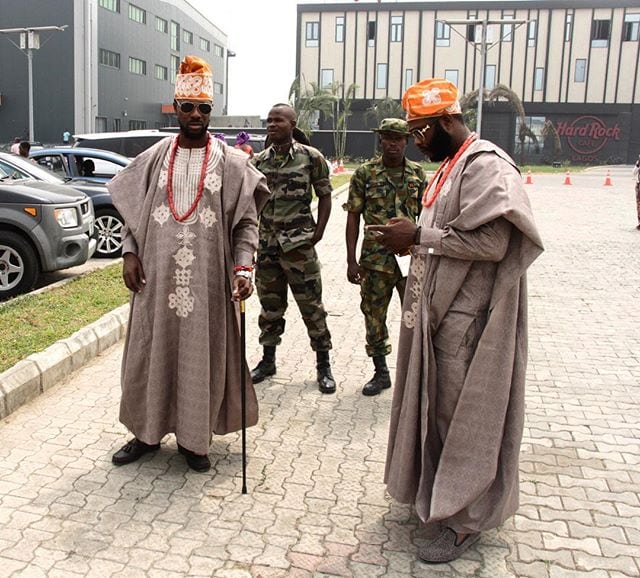 Some people are saying that those two soldiers standing behind them were their escort, that they weren't bounced out of the venue.