Booker T. and Sharmell Huffman
Sharmell Huffman, the woman behind the wrestling legend Booker T., was also a wrestler in her past. Today she's still in the industry, but she performs as a wrestling 'valet' – a wrestling manager of sorts. Unsurprisingly, the couple met during their shared time with WCW. They got married in 2005, and five years later, Sharmell gave birth to twins, a boy and a girl.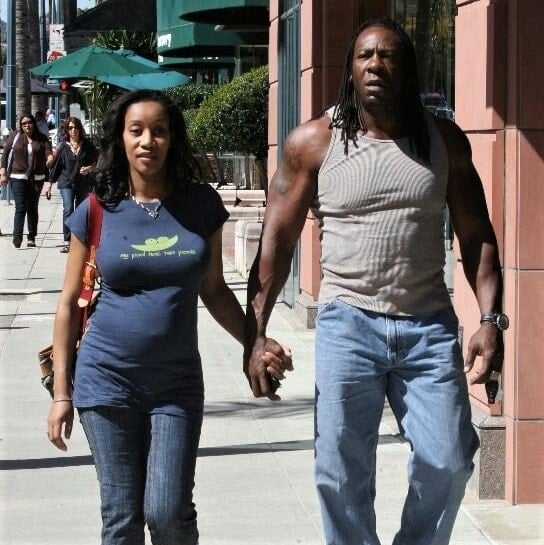 An interesting fact about the couple is that after they joined forces in marriage, they got self-ordained, and became clergy! This unusual act was followed by changing their ring names to King Booker T. and Queen Shermall. Today they are both retired from wrestling, but they'll always be remembered as wrestling royalty.