Bo Dallas and Sarah Backman
As sweet and angelic as she looks, Sarah Backman is not someone you want to mess with! She's a fellow wrestler, arm wrestler, and most intimidating – a real estate broker. Despite her many talents, her arm wrestling career is what brought her to fame.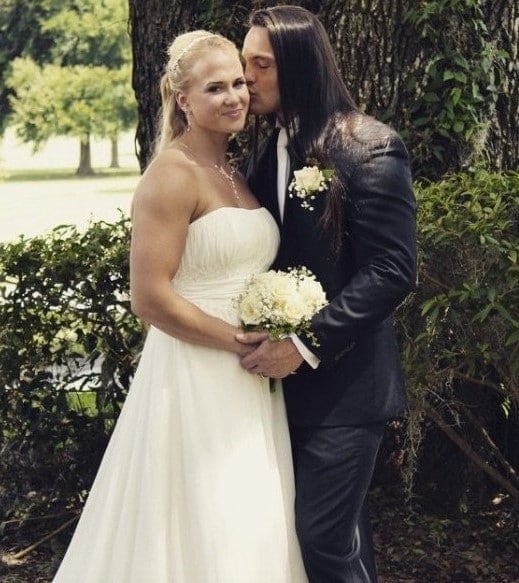 Unlike her arm wrestling career, which started when she was merely 14-years-old, Backman's career as a real estate broker is rather new, and perhaps it was something that her husband encouraged.