Dave Bautista and Sarah Jade
Batista may be retired, but he'll always be considered one of America's most iconic wrestlers. Sarah Jade is his third wife, but unfortunately, probably not the last one. The two got married in 2014 and after only short five years of marriage, two months ago, the couple separated. Their divorce isn't finalized yet, but it doesn't seem too promising for the couple. Who is Jade and what happened there?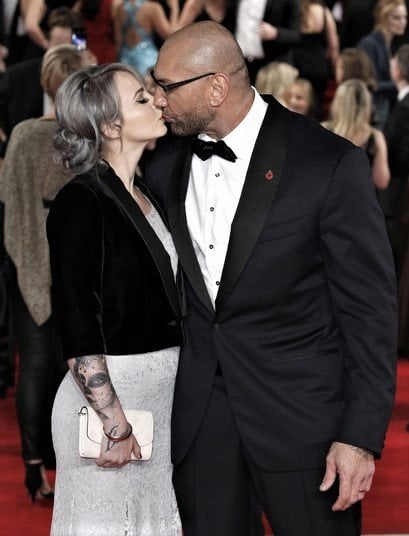 Sarah Jade has quite a surprising occupation: she is a professional pole dancer. Her job requires her to have an athletic build, but she's quite petite compared to her wrestler husband! They seemed like a match made in heaven, and in their wedding photos they look head over heels for each other, but time proved otherwise. The details of their separation are still fuzzy, but the wrestling legend posted on his Twitter account that he's back in the market.