#13: Putting Things in Their Rightful Place
We're not sure this qualifies as a "plot twist" story, but we couldn't leave it off the list for want of space. We don't know the entire story at this point, but we do know one thing: this woman is a fighter and a champion in every sense of the word. Men don't just go around buying their wives expensive hairdryers — he had to have known this was something she desired before handing over the cash.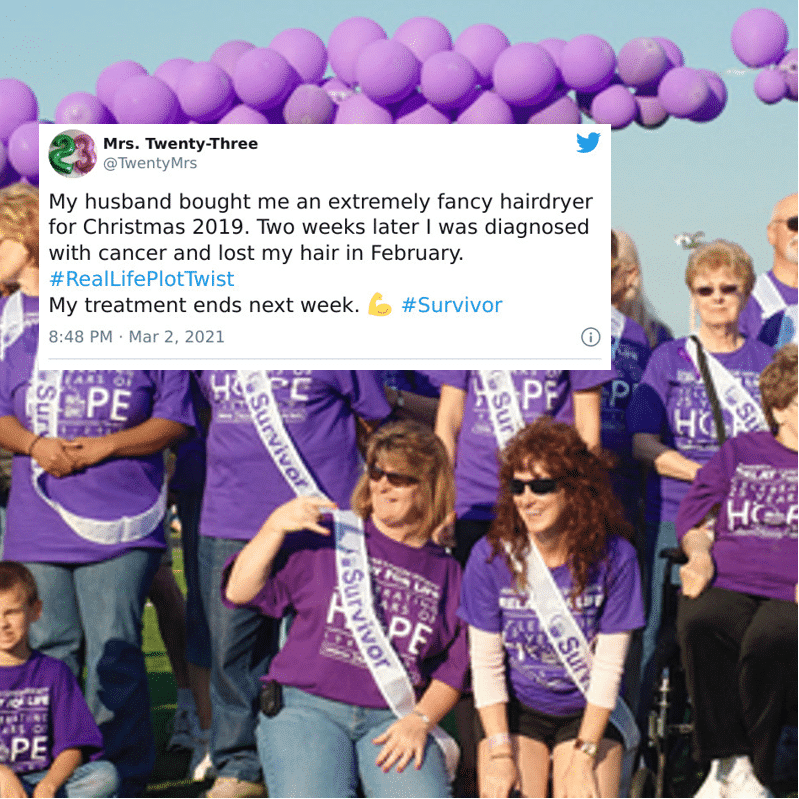 It's a shame she didn't get to put it to use, but this is unquestionably a story about achieving success. A story about overcoming adversity. Such stories, which remind us of the things in life that actually matter (hint: it's not a nice hairdryer, but our health), and which provide us with a fresh perspective, are among our favourites to read.