Jon and Kate Gosselin dreamed of having a big family, but never imagined they would become huge reality stars. With an unexpected pregnancy of sextuplets, after having twins, Jon and Kate were offered local media coverage to give people a peek into their crowded household, which was later followed by a reality show titled Jon and Kate Plus 8. A lot has changed for the Gosselin family since the show first aired over a decade ago and they became America's hero couple, and it's time to catch up with them.
It all started with a picnic
Let's start from the beginning. Jon and Kate met on a company picnic and fell in love. Both were family people and knew they wanted to have kids someday.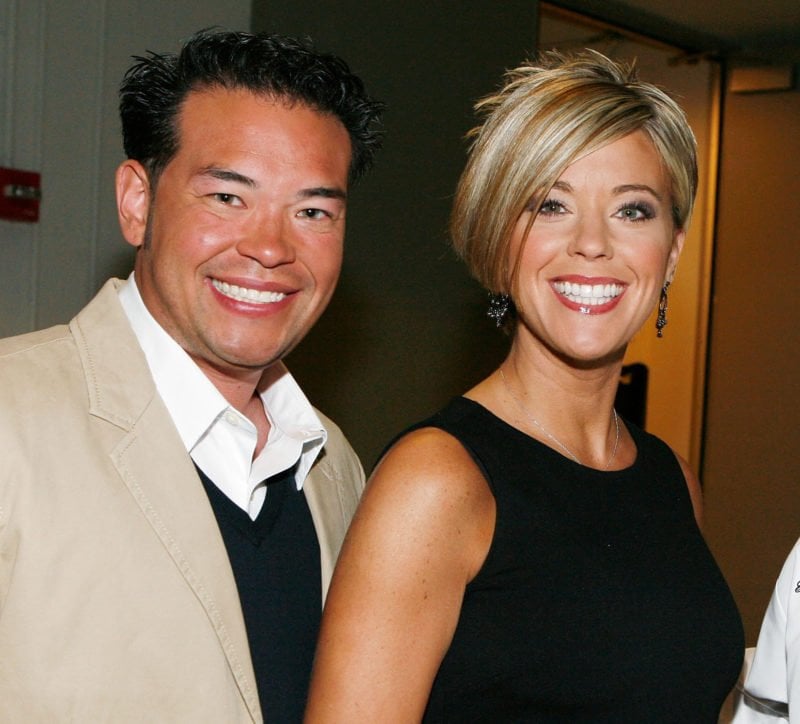 As Kate comes from a family of five children, they both knew they wanted a big family. However, they never suspected all it takes was only two pregnancies.
Double the surprise
Kate suffers from polycystic ovary syndrome which prevents from her naturally conceiving children. The couple knew that if they wanted to have kids, Kate must undergo fertility treatments.
You should be lucky for the treatments to work at all, so learning that not only did they work but Kate was pregnant with twins was an unexpected yet welcomed surprise for them.
A happy family
Jon and Kate were overjoyed with their two twin girls. Raising twins is a challenging task, but the couple loved every minute of it.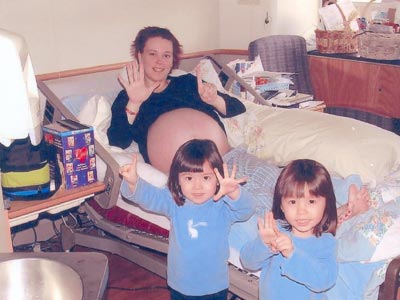 They wanted to have another baby brother (or sister) for their twins. It required further fertility treatments, but the couple knew it was worth it to have another baby boy or girl and have their dream of a big family come true.
The more the merrier?
They wanted another baby, singular, and the shock of learning they are having a sextuplet was overwhelming for the young couple. It was shocking enough that Kate got pregnant once again, but carrying a sextuplet was an absolute miracle.
They had mixed feelings and their shock couldn't be contained. Are they ready to have eight babies in the house? Can anyone ever be ready for something like that?
Drawing attention
The irregular household, comprised of eight children from only two pregnancies, drew the media's attention. People were curious as to how you manage with eight babies – did they get any special discount on diapers?
With three boys and five girls, the Gosselin couple got a bigger family than they could ever imagine or hope for.
Becoming superstars
After the local coverage was a success, with people tuning in to watch the couple's daily endeavor at raising eight babies, the Discovery Health Channel offered them a reality series chronicling their life.
It started with a special called Surviving Sextuplets and Twins (a very original title indeed). A year later they featured another special called Sextuplets and Twins: One Year Later (very original yet again). The ratings for both specials were off the roof, and the couple was offered a series of their own.
National heroes
That's how the renowned Jon and Kate Plus 8 started. The show, revealing to the audience the struggles as well as the happy moment of raising eight kids, was a natural success.
Viewers tuned in every night to catch up on the family's shenanigans. It was very easy for parents watching the show to sympathize with the couple, though no one really knows what it's like.
A national inspiration
The show was a bigger hit than expected, and no less than five seasons were aired, all happily and readily consumed by the curious fans. Yes, the couple and their kids had regular fans at this point.
The show inspired helpless parents. There were movies made about extraordinary families, and this one was no movie – it was the real deal.
Trouble in paradise
Taking care of their eight kids was the core interest of the show, but it also featured a peek into the couple's private lives. It's hard to keep the romance in a marriage kindled after having one kid, so imagine what eight kids must be like.
Having babies changes a married couple's dynamics, and it's never easy to cope with the stress of raising a baby and keeping the romance alive, even for super-parents.
The break down
The pressure was finally too much to bare, and the couple publicly announced their separation on a show's episode on June 2009. They stated that the children would all remain in their home.
What they didn't reveal on the show is that the couple wasn't only facing a separation, but a divorce. Each one claimed it was the other that pursued the separation.
A 9th baby
The show was a huge hit and so Jon and Kate couldn't let down their audience. The pressing question remained what will happen to the show now that the couple was separating.
Jon began his apartment hunt in New York, but both wanted the show to continue. However, for the fan's dismay, the network announced that the show was taking a break.
An ugly divorce
The couple didn't separate on good terms, and Kate claimed that she had to file legal procedures in order to protect herself and the children from Jon.
Jon was later accused of breaking the marriage because of a relationship he had with Kate's acquaintance, though he firmly denied these accusations.
The drama continues
Turns out that the couple's personal life was more of a drama than their celebrated reality show. On august 2009 after the neighbors reported noises of a heated argument, the police arrived at the Gosselin residence.
The police were called yet again after the couple got into a heated debate at the orthodontist's office regarding the custody over one of the sextuplet.
The show must go on
After the divorce, seeing as Jon and Kate couldn't get on good terms with each other, the network decided the show would go on but changed its name to Kate Plus 8.
It was announced that the revised show would follow Kate's life as a divorced single mother of eight, and Jon would only be a guest in the new show.
Separation
Jon didn't take this quietly. He filed the network letters demanding to stop the production and denied the production group access to the Pennsylvania house, which was legally his.
This didn't stop the production of the show, though, but only slowed it. Eventually the show aired, later than expected, on September 2009.
Making it on her own
Much like the original show, Kate Plus 8 was a huge hit, and over the course of ten years the show released 6 seasons. Kate was a superstar single mom.
Kate became a role model for mothers all over the country, who wrote her letters consulting different matters. She also filmed a talk show pilot in 2009.
Super-mom
Besides the superpowers of being a mother of eight, Kate found another hidden talent: she participated in the show Dancing With The Stars. The audience, however, didn't recognize her talent, and despite her desire to remain on the show, she was eliminated from the competition early on.
She also filmed two episodes co-hosting The View. When did she have time to take fare of her eight children?
The bachelorette
Kate's success didn't end there. TLC network announced she was about to star in another show titled Kate with a Twist, where she would travel around the country, meeting with mothers who wrote her letters throughout the years.
Shortly after, rumor had it that her next big project was participating in the hit show The Bachelorette.
Kate Plus Date
Her participation in the Bachelorette may have been only a rumor, but Kate got her own show (again), titled Kate Plus Date, in the hopes of finding this single mom the ideal partner.
Don't worry, her children (all eight of them) approved of the show and of her dating.
What about Jon?
Unlike Kate, Jon preferred to stay out of the spotlight, and so his career as a reality star ended with his divorce, after Jon and Kate Plus 8 was terminated.
Maybe because he had more free time on his hands, Jon has a new girlfriend for several years now (well, not so new anymore). Although he shies away from media attention these days, he revealed that a proposal might be on its way.
Jon alone
Not everything is bright for Jon, though. Out of his eight kids, only two kept in touch with him and stayed to live with him. The other six children live with their mother and became estranged from him.
After some rough custody struggles, Jon won custody of two of his children – Collin and Hannah. Hanna admitted to feeling uncomfortable living in Kate's crowded house.
What about the kids?
Out of the eight children, there is one who drew the public's attention. That is Collin, who during the filming of the show was sent away from home to live in a house for kids with special needs.
His parents announced on the show that Collin needed extra help to gain social skills. At 14, after his release from the special needs program, Collin went to live with his father and sister Hannah.
Leaving the nest
As the show aired over a decade ago when the twins were four years old and the sextuplets 17 months old babies, the Gosselin kids are all grown up now.
The twins are 18 and about to open a new chapter in their lives going to college, and the sextuplets are 15 years old now.
Eight are better than one
Despite Jon and Kate's divorce and the many turbulents the family went through in the course of the past 15 years, the siblings remain very close, loving and supporting one another.
Although they don't all live in the same house, and the twins are heading off to college, a siblings' bond is impossible to break. Having seven siblings is a blessing that no everyone receives.