31. Reese Witherspoon, 2020
No, Reese Withespoon didn't confuse the Golden Globes with her wedding day, but if you ask her, it's very possible she thinks this is an even bigger event that her wedding. The actress posted a picture of her dress on social media, along with the caption "Wearing white to the biggest party of the year, wish me luck!" The actress and her husband of eight years, Jim Toth, have never been more coordinated, as he matched her all-white outfit with an all-black velvet tuxedo, and walking down the red carpet hand in hand, they looked like bride and groom, in a good way.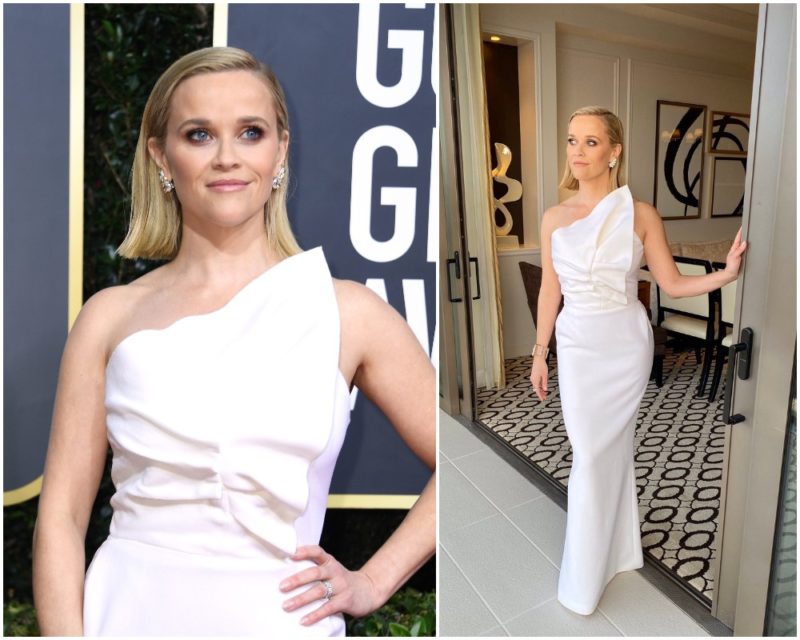 The actress' angelic look wasn't created out of thin air, and she made sure to post another photo on Instagram, with her beauty team, thanking them for creating her perfect look. This year, the actress was celebrating two successful TV shows, Big Little Lies and The Morning Show. Although this year she would have to settle for only a nomination, she already has two Golden Globe Awards on her shelf, and we're still counting.