19. Jessica Biel, 2018
You might have heard that at the Golden Globe Awards something special happened, fashion-wise. All the celebrities, women and men, decided to show up wearing only black, to protest and express their solidarity with victims of sexual harassment and assault, namely in the entertainment industry. This became an urgent matter after multiple stories of sexual harassment in the industry were revealed. This explains actress Jessica Biel's dark look, which wasn't coincidental.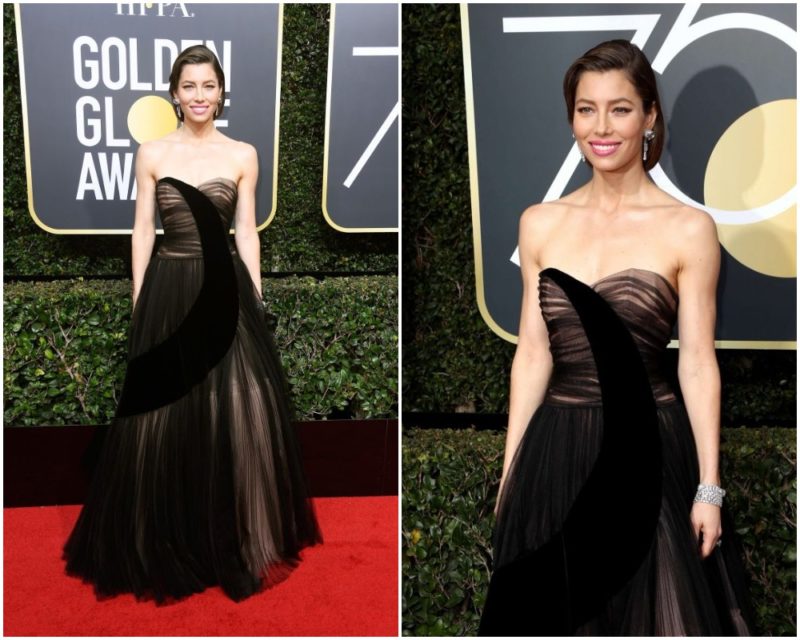 We're not sure how much awareness this protest raised, but as you can see in the photos below, it gave the event a surprisingly festive and formal feel. Jessica Biel looked extra festive, in honor of her first-ever nomination for the Golden Globe award, for her performance as the leading role in the Netflix series The Sinner. She wore a strapless tulle dress from the house of Dior Haute Couture, and paired it with her best, most shiny silver jewelry to accompany the black dress.