Holiday gatherings are usually centered around a meal time, but there's always plenty of extra time before and after the meal when guests are sitting around or talking and can easily get bored. It can be pretty hard to manage guests' moods as well as try to prepare a special meal and/or activities and a household as well, so we know that hosting or even participating in an event like this can be daunting. But there are actually loads of ways that you can keep entertained, or entertain others, during these type of gatherings. Here are some of the best ways to entertain guests during holiday gatherings for those that need some help figuring out their own plans or a possibility of plans during this time.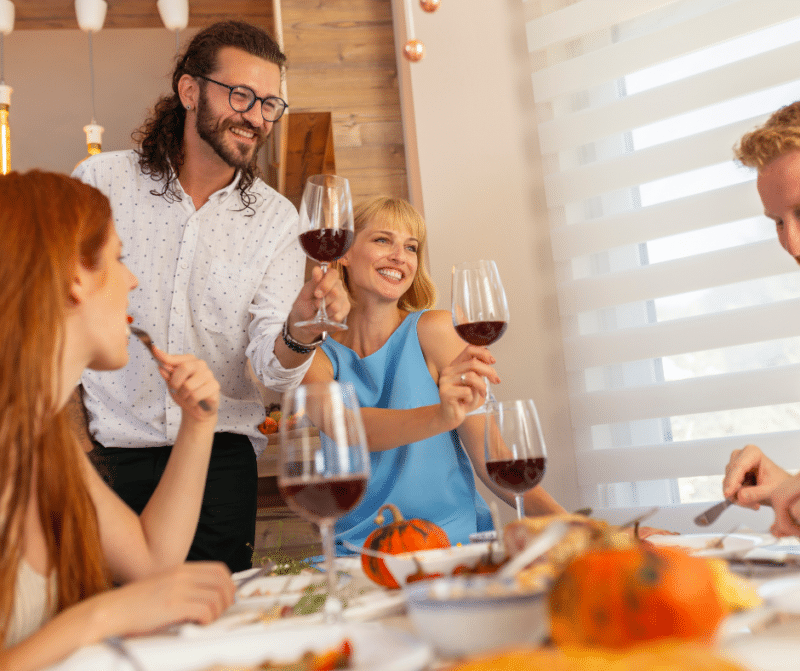 Get Outside
Weather permitting, spending some time outdoors is a perfect way to get some fresh air and relax as well as reduce how cooped up a larger gathering can feel. You can go for a walk, play outdoor games, visit animal locations like aquariums, shelters, or zoos, visit a bowling alley for some fun, or anything else in between that may work.
See Lights
If you want to gather around Christmas time with friends and family, a perfect activity without getting too cold or in the weather too much is to go for a drive to see some lights. There are plenty of drive through Christmas light displays and shows as well as just driving around your neighborhood to see what locals put out for displays.
Board Games
Easy and cheap options for groups is to have some board games available. Guests can gather into smaller groups of friends to play different games in the same room or a larger group can play a game that is compatible for many players at once. Chances are you already have at least one board game lying around that can be used.
Introductions and Ice Breakers
When the group of people you have invited may not know each other very well or feels a little stiff and unsure, fun ice breaker conversations and games can work wonders to get the mood ready for the rest of the gathering. You can do this even among people that know each other to learn something new or just have a laugh.
Cook Together
Meal time can be a fun thing of its own too, from guests helping to cook dishes to just everyone pitching in with setup to guests bringing their own dishes and more. It can definitely work to bring some joy into the environment and add activities to the time spent together during the holiday gathering.
If you wanted to create or host a family get together or one with friends this holiday season but had no clue how to start except the meal time, a list like this can help you figure out some options that'll make the time more enjoyable and memorable for everyone involved. Even if your guests don't mind just being there for the food or the occasional awkward moment in the time there, spending some time and effort thinking of then putting into action some methods to stay entertained can be a great way to make it not just a gathering but an actual good time as well as inspire bonding among guests or friends. The benefits of finding the best way to entertain guests during holiday gatherings are limitless.