9. Eva Longoria, 2009
The Desperate Housewives star looked nothing like a desperate housewife in her Reem Acra dress for the Golden Globes in 2009. Eva Longoria's style has evolved over the years, and judging by these photos, it seems as if it reached its peak in 2009, with this beautiful hot-red silk dress, that make the actress look like a true glamour girl.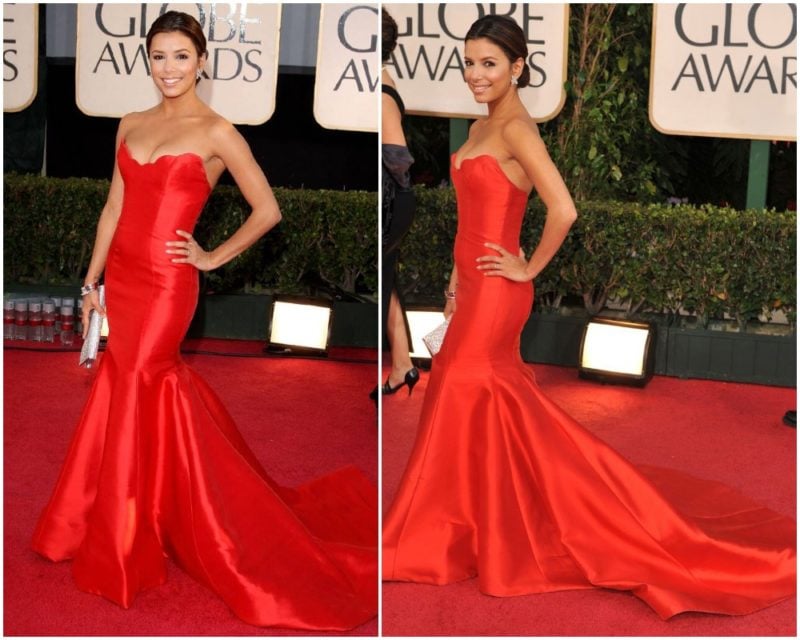 It's now officially over a decade since Eva Longoria wore this red-hot dress to the red carpet of the 2009 Golden Globes, but it's still one of the most iconic dresses ever worn to the red carpet. As we've seen with Nicole Kidman (twice), red is a winning color, as it's a bold choice and one that makes a statement, but Eva Longoria was among the first starlets to wear this kind of ball-gown red dress, and since then we've seen multiple version of it. If you ask us, this style suits her better than anyone else.