11. Jennifer Lopez, 2015
Perhaps this year J. Lo's dress wasn't her best one yet (though we think otherwise), but at least we still have her dress from 2015 to remind us how chic the star really is. Her sparkling dress, which features an extremely deep neckline and a thigh-high slit stirred a lot of conversation around it, and it was named one of the most scandalous dresses ever worn to the red carpet. Jennifer Lopez was never afraid to arouse comments, and so wearing a dress like this one wasn't out of the question for her.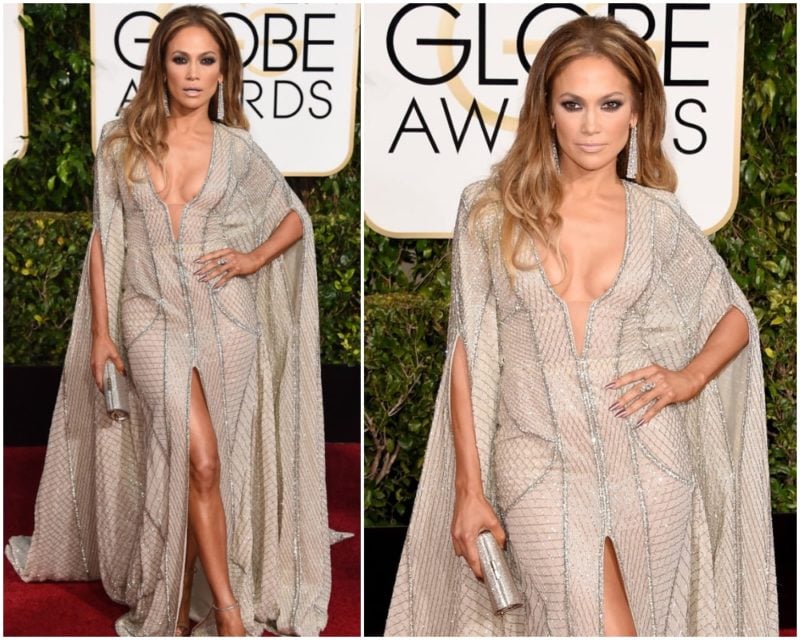 Her shining dress is the proud work of fashion designer Zuhair Murad, and this is not the first iconic look the singer wears to the red carpet (we also have this year's dress to judge, and it seems like she still didn't have enough) – every year she surprises with something completely different, yet equally iconic and unique. Wearing a dress like this one requires courage, confidence, and a figure that very few people in the entertainment industry have.