41. Jennifer Aniston, 2020
The blackout dress code of the Golden Globe Award was two years ago, but seems like Jennifer Aniston didn't receive the memo. Black is always a safe choice, something you can't really go wrong with, but seems like this year's award was a very colorful one, as very few celebrities showed up all in black. While some celebrities go with a more extravagant look to the luxurious event, actress Jennifer Aniston has never been one to go for flashing colors and unconventional designs, and why would she, if she can turn heads even while wearing black?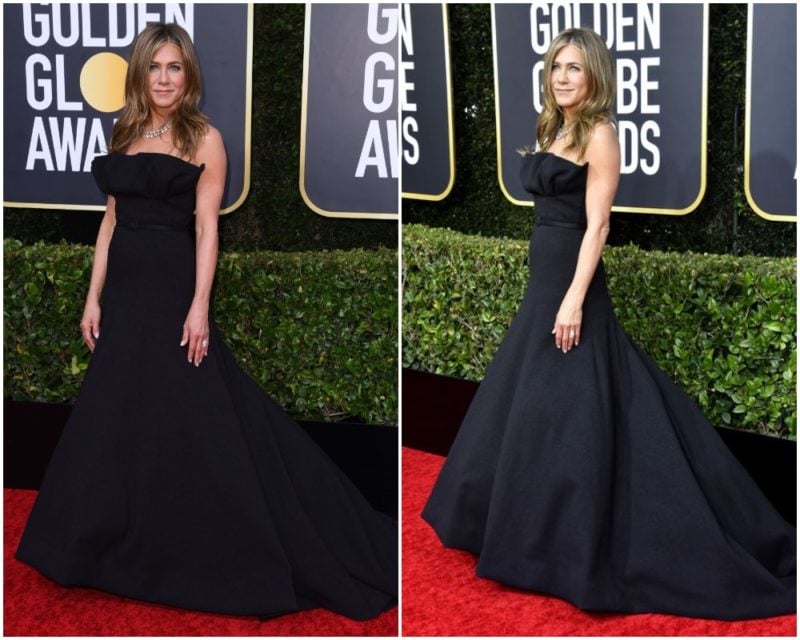 The best thing about wearing a black dress? It goes with any kind of jewelry. Aniston paired her black strapless ballgown with a diamond necklace, and proved what we already knew, that diamonds are a girl's best friend. She was nominated this year for her show The Morning Show, and she honored the exciting, much-anticipated moment with a Dior Haute Couture dress. Aniston is here to show us that you don't need flashing colors to be dazzling.