44. Jodie Comer, 2020
It's only been short hours since the celebrities walked down the aisle looking their best, and already there are endless memes out there comparing actress Jodie Comer's dress with Baby Yoda. If you ask us, the actress looked stunning, and true, the color is somewhat Mandalorian, and the puffy sleeves resemble Baby Yoda's ears, but aside from that, we don't see any similarity whatsoever.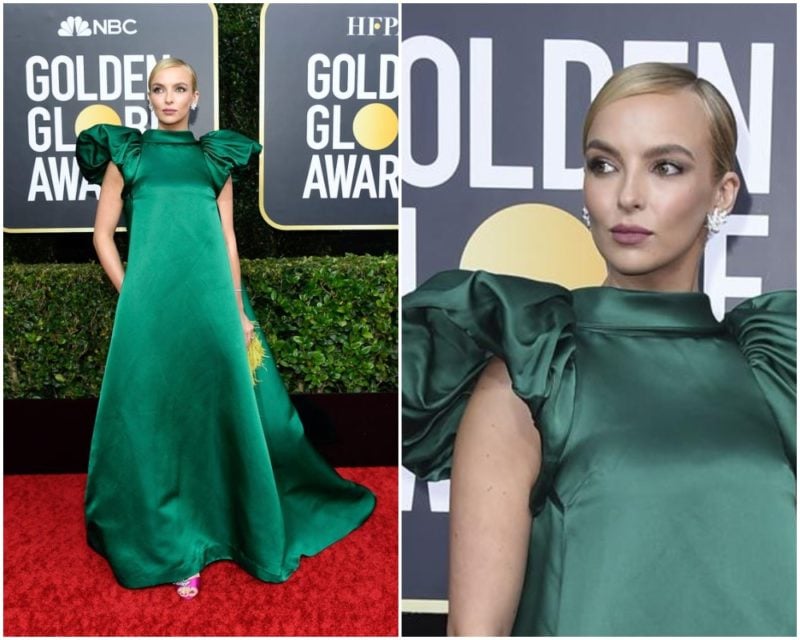 I'm sure this unfortunate resemblance to Baby Yoda wasn't at all intentional, but as they say – there's no such thing as bad publicity, so perhaps it's better to have people talking about your dress, even if all they have to say is that it looks like an alien. Seems like the dress wasn't her lucky one, though, since the actress was nominated for Best Actress for her performance in Killing Eve, but didn't win this time around. But don't worry, she already has an Emmy on her shelf from last year's Emmy Awards.