Love is in the air. Can you feel it? You better do! Valentine's Day is just around the corner and whether you just want to have some wine and quiet time or spend it with your special one, you can never go wrong with a romantic movie on this date. We have pulled together 4 must-see movies for Valentine's Day. The Notebook (2004)
1. The Notebook (2004)
Sixteen years after its release, this award-winning film is still one of the most romantic classic movies of all time. Based on the bestselling novel by Nicholas Sparks, this romantic story about a poor country boy and a rich city girl who is torn apart after falling in love will most likely bring on the tears, but will also inspire you to believe in true love.
Favorite Quote:
"I am nothing special; just a common man with common thoughts, and I've led a common life. There are no monuments dedicated to me and my name will soon be forgotten. But in one respect I have succeeded as gloriously as anyone who's ever lived: I've loved another with all my heart and soul; and to me, this has always been enough." – Noah
2. About Time (2013)
This time-traveling romance is, as written, about time. On Tim Lake's (Domhnall Gleeson) 21 birthday, his father reveals a family secret: men in his family can travel in time. While he could use this superpower for power and money, all Tim wants is to get a girlfriend and he uses this skill to impress the girl of his dreams.
Favorite Quote:
"I just try to live every day as if I've deliberately come back to this one, to enjoy it, as if it was the final full day of m extraordinary, ordinary life."
3. Pride and Prejudice (2005)
From the famous opening phrase "It is a truth universally acknowledged, that a single man in possession of a good fortune, must be in want of a wife," comes one of the most iconic novels in history. This classic is one of the many adaptations of Jane Austen's most famous work.
Mr. Bennet has a misfortune – not having a son. As the house has no male heir, no one can inherit his state and each of the daughters will be obligated to choose between marrying for true love or economic reasons. The story follows the relationship between Mr. Darcy, one of the richest men, who against his own principles, falls in love with Elizabeth Bennett. In 2006 this classic had four Oscar nominations, including Best Actress.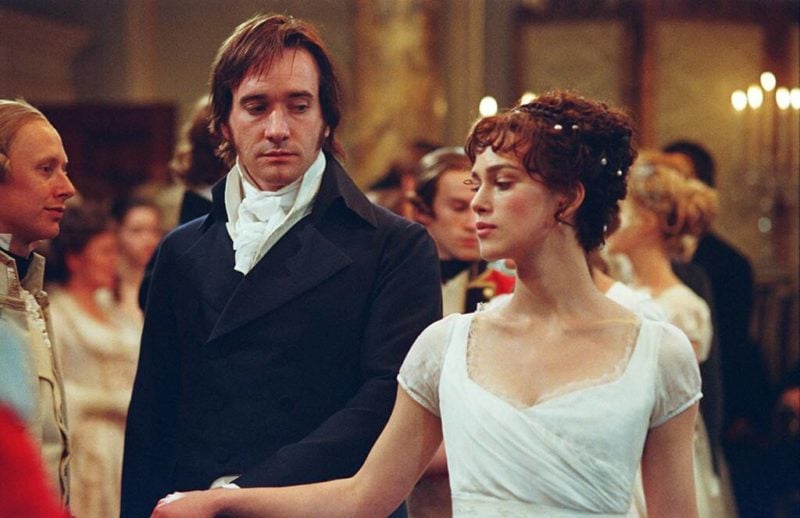 Favorite Quote:
"Miss Elizabeth. I have struggled in vain and I can bear it no longer. These past months have been a torment. I came to Rosings with the single object of seeing you… I had to see you. I have fought against my better judgment, my family's expectations, the inferiority of your birth by rank and circumstance. All these things I am willing to put aside and ask you to end my agony"
4. One Day (2011)
This heralded romance story based on David Nicholls best-seller, tells the story of Emma Morley (Anne Hathaway) and Dexter Mayhew (Jim Sturgess), University of Edinburgh students, who become lifelong friends after spending one night together. Emma is a working-class girl with dreams and ambitions, who is confident about her feelings towards Dexter, while Dexter is a wealthy, charming boy whose immaturity will give Emma a hard time. The film follows up almost two decades of their lives after graduation and their failure to come together.
Favorite quote:
"She made you decent and, in return, you made her so happy."