Strawberry-flavored milk?
Here's something no one wanted to know but we'll share anything. Did you know what a hippo's breast milk is pink? Well, this isn't really a surprise, seeing as how hippos secrete a reddish substance in the form of sweat. This reddish goo protects their delicate skin from harsh sun rays.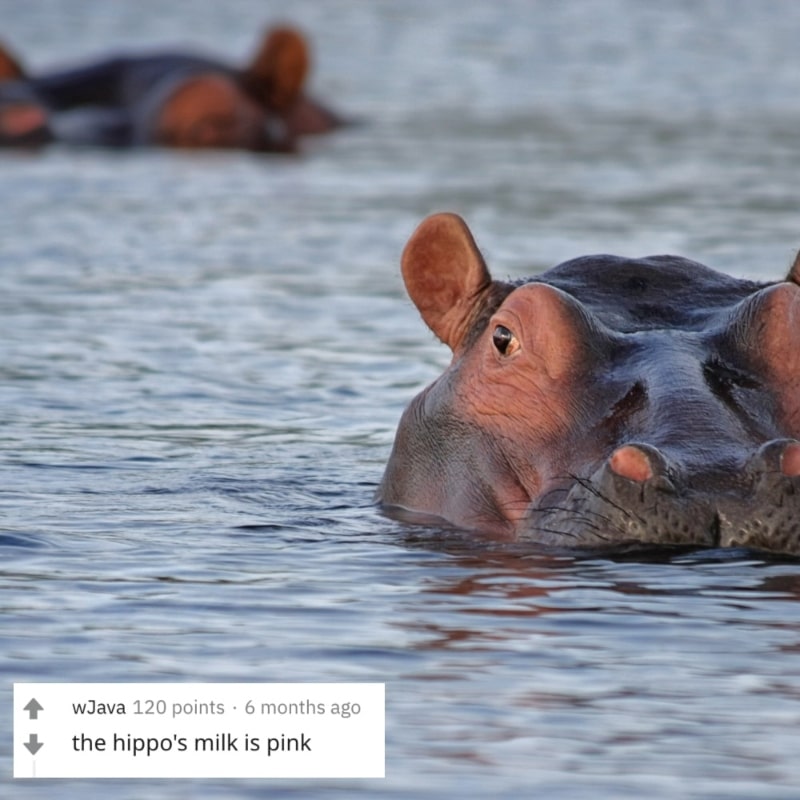 The pinkish hue comes from a mixture of red and orange acids, creating an odd-looking pink drink that baby hippos can't get enough of. In terms of flavor, we don't want to know how scientists know this, but it tastes nothing like strawberry milk despite their similar appearances. Try asking your local zoo if they have any hippo milk for sale if you're interested (we wouldn't recommend it).