Pop out the car dents using hot water
You can fix a small car dent using a plunger, as we mentioned before. But if that proves to be challenging, you can try one more simple method. All you need is some hot water. Just pour it over the dent of your car. The heat should expand the plastic and pop the dent out.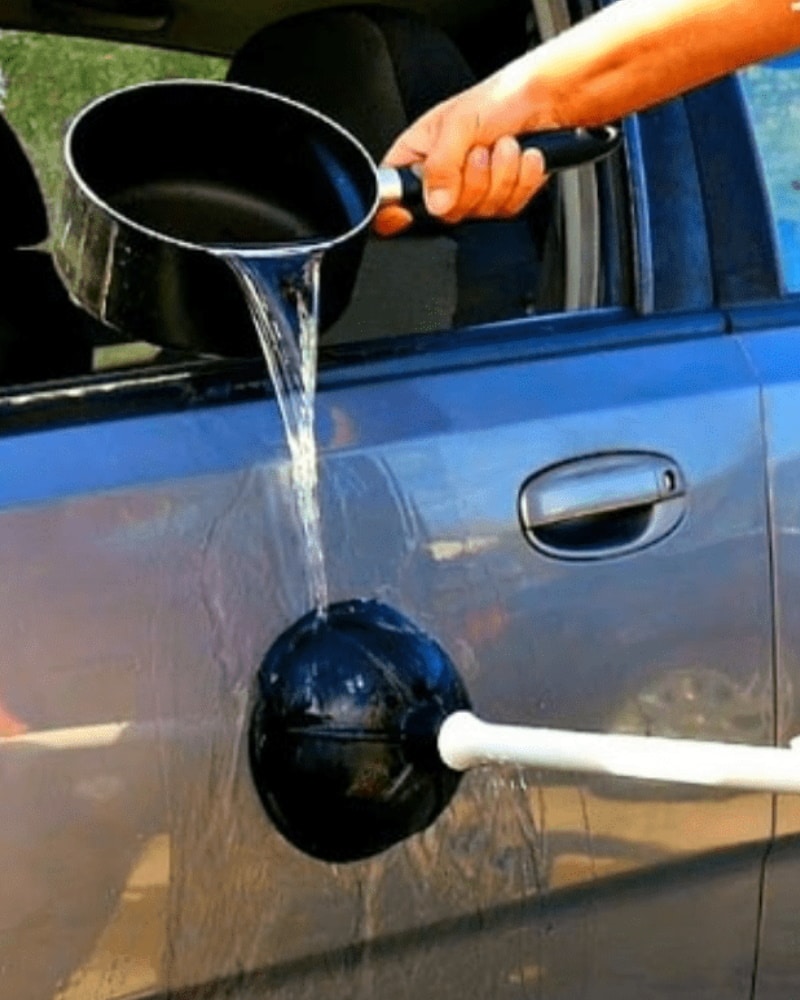 These plastic and metal parts want to return to their previous position – all they need is some help from you. But remember that this works only in small dents.