Test the tread on your tires with a coin
If you are uncertain about the tires on your car, a simple test can help you decide whether it's time to get new ones. The penny test is one of the quickest ways to test your tires. Their condition is evaluated based on the tread depth. Of course, the deeper the tread, the better.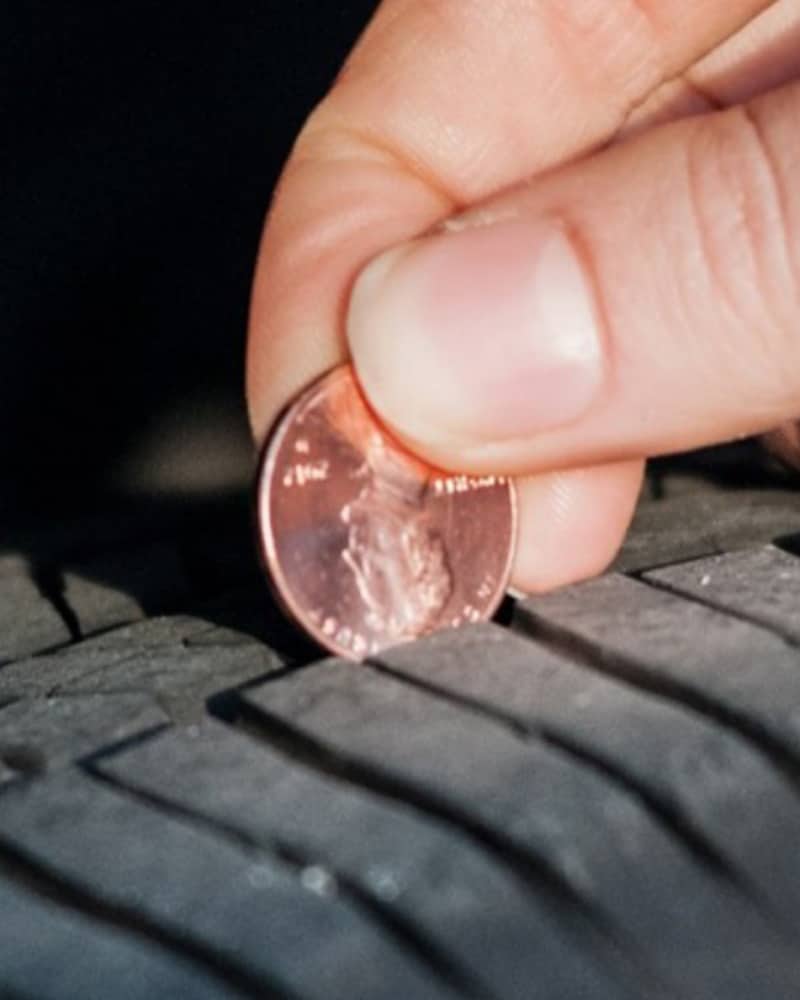 Take a penny and position it in a way that the top of Lincoln's head is facing downward. Then put the penny into the grooves in the tire to check the depth. If the tread goes over the former President's forehead, the tires are still usable. If not, get ready to spend a lot of pennies on new tires.