Melania Trump – Donald Trump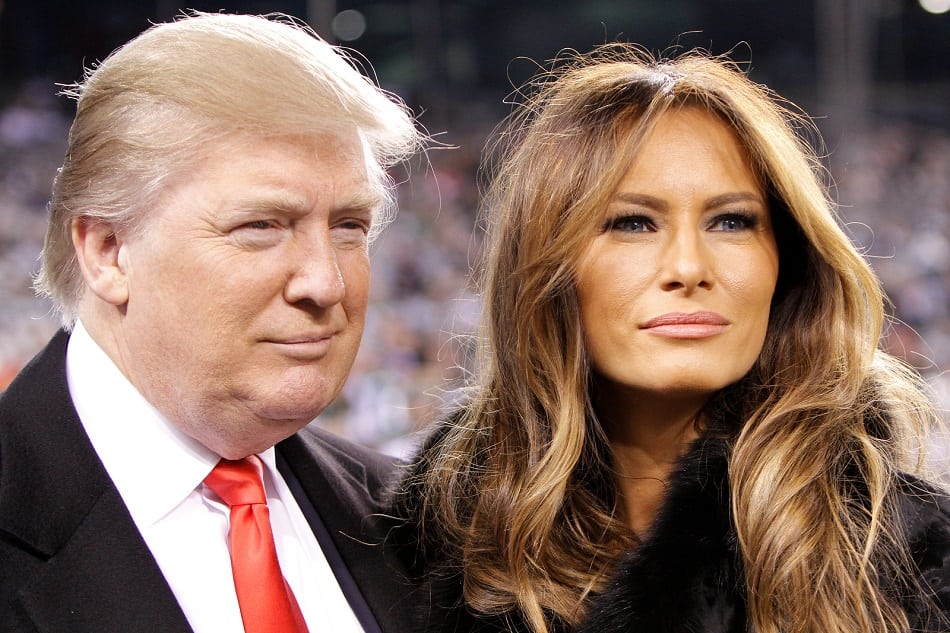 Love him or hate him, Trump is a happy man with a successful woman under his roof. Melania Trump, the current U.S. first lady is a woman that needs no introduction. She's a former model and third wife of U.S. president Donald Trump.
Credit: @Melania Trump
Melania wasn't an easy catch for Trump. In fact, she refused to date him at the start, even with billions of dollars to his name. Melania has had a fair contribution to her husband's political career. Being the first foreign-born U.S. first lady is also something that has earned her worldwide recognition.
Alice Kim – Nicholas Cage

Alice Kim is a divorced and separated wife to Nicolas Kim Coppola professionally known as Nicolas Cage. Kim's journey to success as an actress didn't start smooth. In fact, she met Nick while working at a sushi bar as a waitress. From then on, she's never looked back. Alice Kim is known for her role as "Girl with necklace" in the movie Next featuring Nicolas Cage. Well, these two were more like birds of the same feather. Let's hope they work out their differences and get back together.