27. Pippa Middleton and James Matthews
If you remember, before her big, lavish wedding, Pippa was the bridesmaid who almost stole the show at the sister's wedding six years before, and stealing the thunder from Kate Middleton is not an easy thing to do! But seeing Pippa's beautiful wedding photos, we're starting to understand how someone like her can steal the spotlight. At her nuptials, however, she was the undeniable focus of attention. While Pippa didn't become royalty like her sister, who married a prince, her marriage to James does make her a royalty of sorts.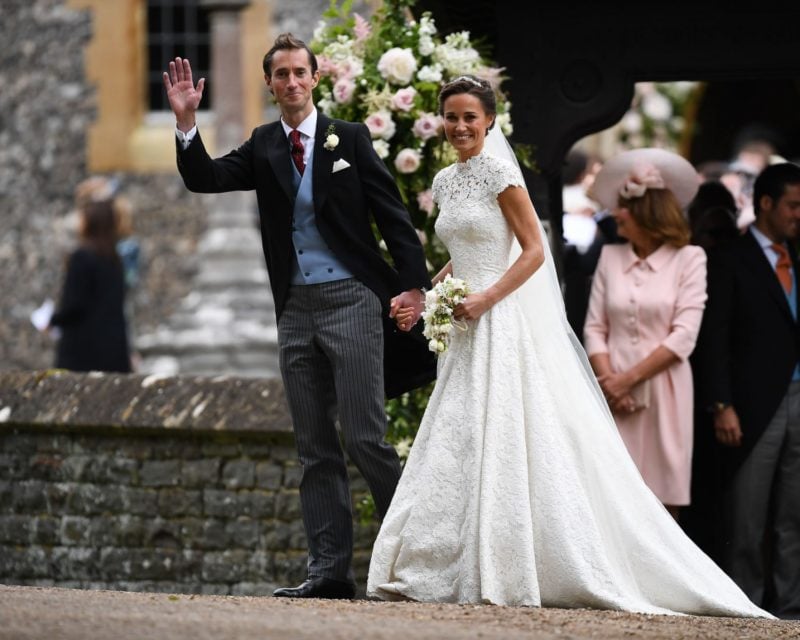 James Matthews is the heir to the Scottish title of Laird of Glen Affric, which makes Pippa the Lady Glen Affric. You can tell by her looks that Pippa Middleton is not one to defy tradition, and so she maintained every tradition in the book, from the something old, to something new, something borrowed and even something blue! Her something old was a pair of heirloom pair of pearl earrings, which she incidentally also wore when she was a bridesmaid at her sister's wedding.