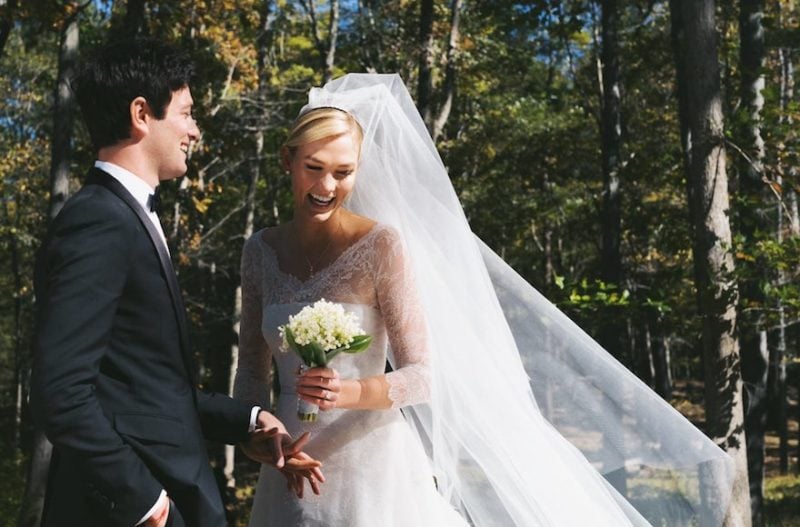 Celebrities don't hold back on anything, especially not when it comes to their weddings. Over the years we've seen how creative they can get, and when it comes to weddings, celebrities always find new, glamorous and exciting ways of celebrating their special day. If you're looking for some wedding inspiration, the best place to look, as always, is celebrity weddings. From royal weddings to secret weddings, from Grace Kelly to Meghan Markle, we take a look at the most memorable celebrity weddings.
53. Kit Harington and Rose Leslie
The relationship that started as the most lovable relationship on-screen, turned into our favorite real-life relationship! Jon Snow and Ygritte tied the knot in a beautiful ceremony in a church in Scotland, in the bride's hometown. As beautiful as it was, the church ceremony was the boring part of the wedding! After that, they moved the party to a castle owned by the bride's family. Of course, the entire cast of Game of Thrones arrived to celebrate the couple's happy day – after all, they did meet on the set of the show.
You probably noticed with gawking eyes Rose's unique wedding dress with the delicate lace details – well, it's not everyday you see a $20,000 dress – that's what they look like! Their guests, on the other hand, wore traditional Scottish kilts. The guest list included many celebrities other than the Game of Thrones cast, including the band members of Mumford and Sons – and we're left wondering how come the guest list came down to mere 200 people.